Syria
Mass Rally in Support of Syrian Army in Tallkalkh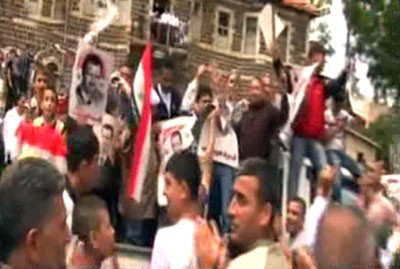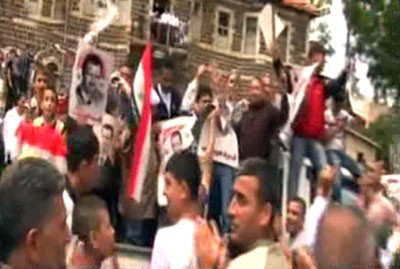 After the Friday prayers in Tallkalkh mosques, the worshipers went out in a mass rally to support the Syrian Arab Army in its operations against the armed terrorist groups, which are targeting public establishments and tampering with Syria's security and stability.
The participants condemned the acts of terrorism committed by the armed terrorist groups against Syria's public institutions and citizens, affirming their readiness to offer their souls for defending Syria and restoring security and stability to it.
Head of the City Council Akram Klysha pointed out that a number of terrorists handed over their weapons in Tallkalakh and were released, epically after the Legislative Decree No. 23 for the year 2013 which granted general amnesty to the crimes committed before 16 April, 2013.