Iraq
Massive bombing strikes heart of Baghdad- Video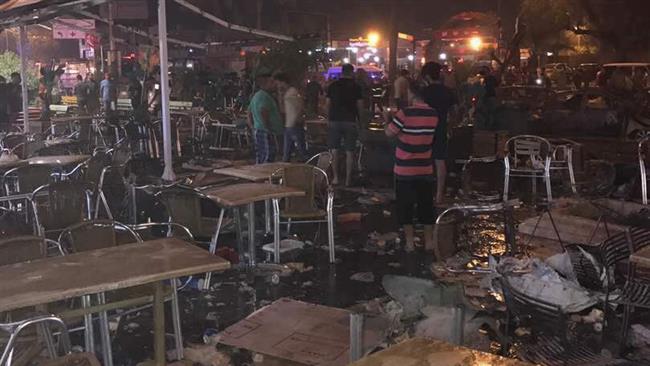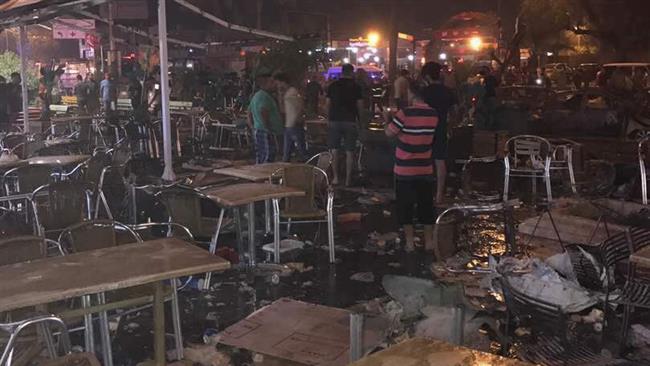 A car bomb has exploded at a predominantly Shia neighborhood in the Iraqi capital, Baghdad, killing 13 people and injuring 24 others.
The blast took place outside a popular ice cream shop in Karrada district early on Tuesday.
"A car bomb exploded in the busy al-Hurriya Square in central Baghdad," said Iraqi police Major Ali Mohammed.
It came just days after the start of the holy month of Ramadan, when Iraqi families often stay out late after breaking their daily fast.
The Takfiri Daesh terrorist group claimed responsibility for the bombing, with its affiliated Amaq outlet saying a bomber had targeted a "gathering of Shias."
Iraqi officials said the attack apparently involved explosives remotely detonated inside a parked car.
Videos posted on social media showed blood stains and body parts scattered on the ground and the wounded propping themselves up on benches in a nearby park.
"ISIS [Daesh] terrorists tonight in Baghdad target children & families enjoying time together at an ice cream shop," Brett McGurk, the US Special envoy to the US-led coalition that is allegedly fighting Daesh, said on Twitter.
Karrada was rocked by a similar Daesh bomb attack last July, when 292 people were killed. That deadly explosion happened when Iraqi families were shopping for the Eid al-Fitr festival at the end of Ramadan.
Over the past months, Iraq has been hit by a wave of bomb attacks, mostly claimed by Daesh. The Takfiri outfit has recently increased its terrorist activities in revenge for the blows it has been suffering at the hands of Iraqi forces, particularly in the northern city of Mosul.
Iraqi forces took control of eastern Mosul in January and launched the battle in its west in February.