Africa
Massive explosion kills seven in Somali capital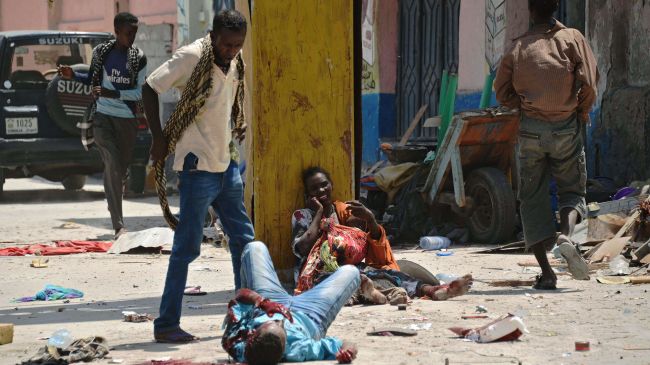 At least seven people have been killed in a massive bomb explosion that appeared to be targeting a government vehicle in the Somali capital, Mogadishu, an official says.
The bomb went off on Saturday as a government vehicle drove near a busy district close to the Turkish Embassy in the center of the capital, police official Mohamed Abdi said.
Several police officers are said to be among the victims, with roughly half-a-dozen others wounded.
Police have failed to provide additional details.
No group has yet claimed responsibility for the blast, which marks the latest in a wave of bombings in the Somali capital.
On April 21, a Somali lawmaker was killed and another severely injured after a bomb ripped through their car in the capital Mogadishu.
The violence comes as the government finished a security conference aimed at tackling continued assaults by al-Shabab fighters.
Violence in Somalia has been on the rise in recent months.
Al-Shabab fighters were pushed out of Mogadishu and other major towns in Somalia by the African Union Mission in Somalia (AMISOM), which is made up of troops from Uganda, Burundi, Djibouti, Sierra Leone and Kenya.
Somalia did not have an effective central government from 1991 to 2012. In September 2012, Somali lawmakers elected Hassan Sheikh Mohamud as the new president of Somalia.