Palestine
Massive Hamas march in Central Gaza in support for Jerusalem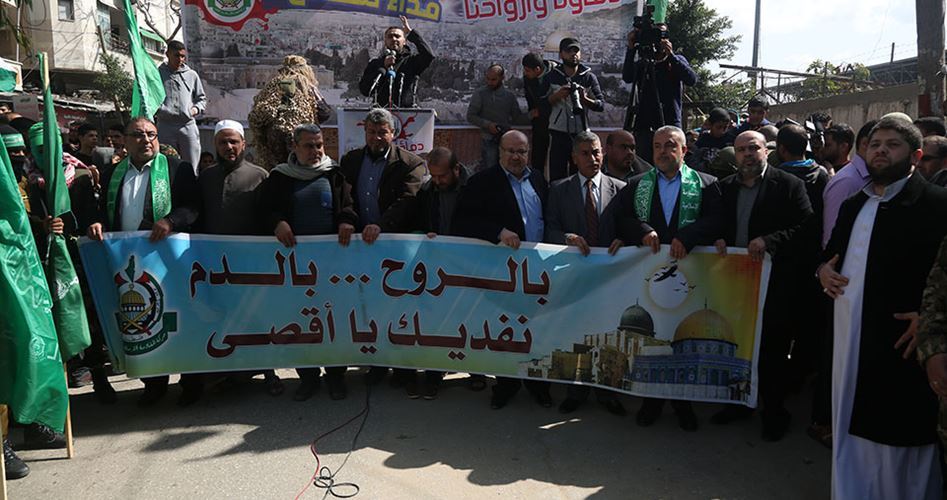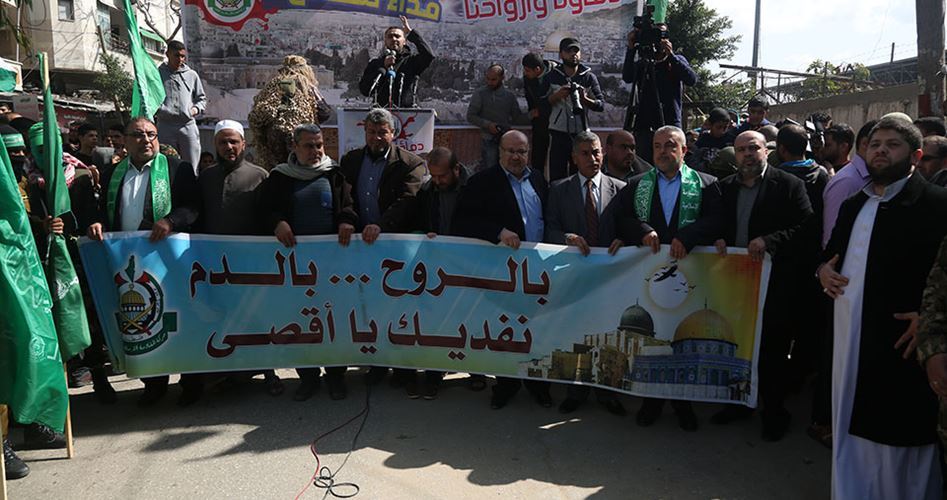 Hundreds of Palestinians participated, after Friday prayer, in a massive rally organized by Hamas Movement in al-Buraij and al-Nussairat refugee camps in Central Gaza.
The event was held in protest at the escalated Israeli violations being carried out in Occupied Jerusalem with the US backup.
The Hamas leader Ismail Radwan warned, in his speech during the event, of the repercussions of the Israeli offensive practices against Occupied Jerusalem and al-Aqsa Mosque, especially after the US President Donald Trump's recognition of Jerusalem as the capital of Israel.
For his part, the leader of the Democratic Front for the Liberation of Palestine Talal Abu Tharifeh slammed the Palestinian Authority President Mahmoud Abbas for his latest speech at the UN in which he presented a new peace negotiation plan, which runs contrary to the national consensus, he said.