Palestine
Massive participation in the funeral of Martyr Palestinian girl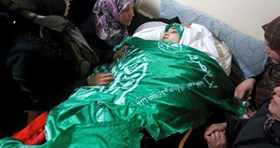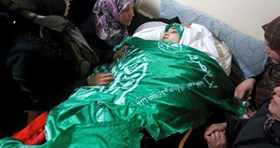 Large numbers of Palestinians participated on Sunday in the funeral procession of a 17-year-old Palestinian girl who was martyred by Israeli forces on Saturday morning near the Ibrahimi mosque for an alleged stabbing attempt.
The martyr Kilzar al-Uweiwi's body was carried from al-Ahli Hospital in al-Khalil to her family home to bid her a last farewell. The body was then moved to al-Hussein mosque in Ein Sarah neighborhood. During the funeral march, mourners waved Palestinian flags and held the victim's photos while chanting slogans in support of Palestinian resistance and calling for revenge.
Hamas Movement had earlier called for mass participation in the funeral procession, stressing the importance of supporting Jerusalem Intifada. Earlier on Sunday, an autopsy revealed al-Uweiwi had been shot three times, in her hand, neck, and torso.
The third bullet went through her lung causing her severe bleeding. Al-Uweiwi could have survived the shots if she had not been left bleeding to death, the autopsy said. Israeli occupation forces executed the Palestinian girl in al-Khalil's Old City on Saturday morning at one of the gates leading to the Ibrahimi Mosque.