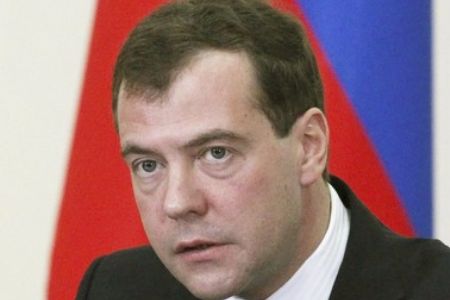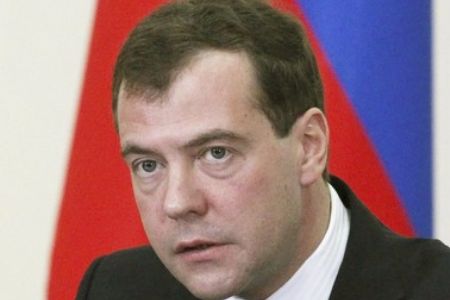 Russian President Dmitry Medvedev will continue with plans to visit the Palestinian territories despite the cancellation of the Israeli leg of his trip.
The Kremlin issued a statement on Wednesday, announcing that the cancellation of Medvedev's Israel visit will not affect the Russian president's Middle East tour and that he will visit Jordan and the Palestinian territories later this month.
On Monday, Israeli officials said that Medvedev's planned visit in mid-January would have to be postponed due to a strike by workers at Israel's Foreign Ministry.
The employees of the Israeli ministry, who have been demanding salary increases for several months, said on Sunday that they would hamper the visit by refusing to participate in its preparations.
The Russian president was expected to be accompanied by a delegation of 500 people, including 300 businessmen, ministers and senior officials.
Israeli President Shimon Peres has apologized to President Medvedev for the failure to prepare for the rare visit.
The cancellation of Medvedev's Israel visit also came after Russian Foreign Minister Sergei Lavrov condemned the expansion of Israeli settlements on the occupied Palestinian territories and urged Tel Aviv to stop the illegal construction work.
"It is absolutely necessary to halt all unilateral actions that might influence the outcome of the talks, above all, the settlement activity Israel has been pursuing in breach of the UN Security Council resolutions," Lavrov said.
So far, Tel Aviv has refused to heed international calls for a settlement freeze in the occupied West Bank and is also believed to have sped it up.
Israel occupied the West Bank, including East al-Quds (Jerusalem), during the Six Day War in 1967. Constructing settlements in the occupied Palestinian territories is considered illegal under international law.
Palestinians believe that expansion of the settlements will make the establishment of a Palestinian statehood impossible.