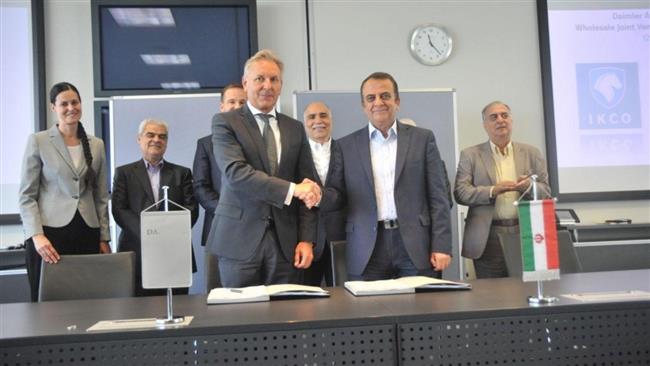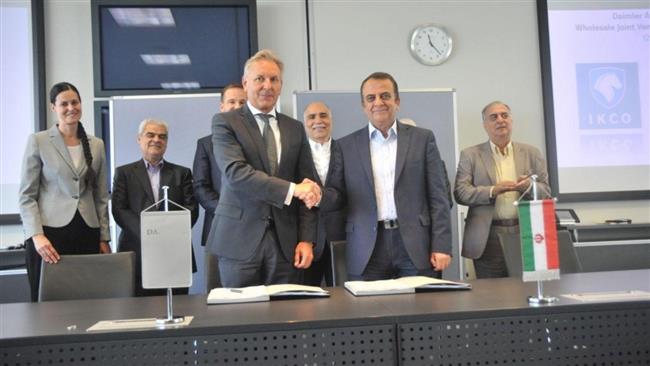 Mercedes-Benz, a division of Daimler AG, has signed a contract with Iran Khodro to distribute its trucks in the Middle Eastern country, the German automaker has said.
The deal signed on Tuesday includes creating a joint venture to provide sales and after-sale services in the Islamic Republic, Iran's Tasnim news agency reported.
Another deal will be signed next month to create a joint venture for production of heavy vehicles including Actros trucks in Iran, the report said.
Daimler first signed letters of intent with local partners Iran Khodro Diesel and Mammut Group to arrange a "comprehensive re-entry" into Iran in January 2016.
The areas of cooperation included a joint venture for local production of Mercedes-Benz trucks and powertrain components plus the establishment of a sales company for Mercedes-Benz trucks and components, the automaker said at the time.
Daimler also plans to return as a shareholder in the former engine joint venture Iranian Diesel Engine Manufacturing Co (IDEM) based in Tabriz to build diesel engines. The German company has said it intended to buy 30% of shares which it had sold in IDEM.
The company has a long track record in Iran with a business dating back to the 1950s, where it sold up to 10,000 vehicles a year.
There is a high pent-up demand in the Iranian truck market, where the country is estimated to replace 56,000 commercial vehicles over the next three to five years.
According to Iran's Ministry of Industry, Mine and Trade predictions, about 200,000 commercial vehicles will be replaced in the coming years.