Europe
Merkel agrees to public inquiry into NSA spying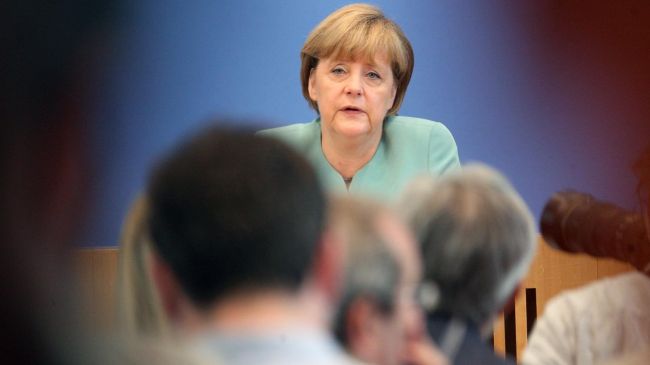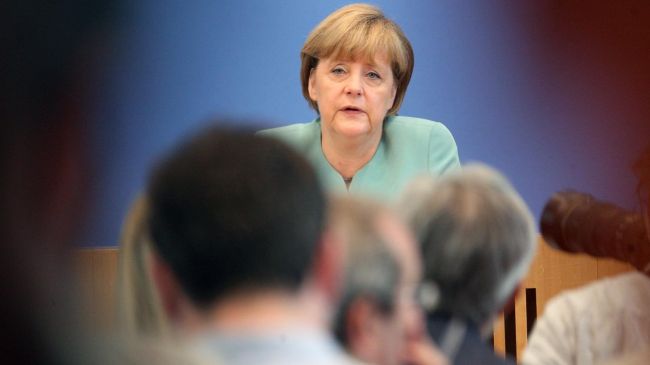 The government of German Chancellor Angela Merkel has finally agreed to a public inquiry into spying by the US National Security Agency (NSA).
In the past, Merkel tried to head off a parliamentary inquiry for fear of the tension it would cause with Washington, Berlin's close ally.
However, on Friday, she finally yielded to the opposition pressure to appoint a commission. But it is not clear if the panel will hear testimony from Edward Snowden, the NSA contractor who exposed the spying.
Pressure for the inquiry came from MP Hans-Christian Stroebele, who sits on the German parliament's control committee that monitors the work of intelligence agencies. In October 2013, Stroebele traveled to Russia and met with Snowden in Moscow.
After the meeting, Stroebele said the US surveillance whistleblower agreed to help German investigations into reports the US spied on Merkel.
Michael Grosse-Broemer, a member of Merkel's Christian Democratic Union of Germany, said, "If the opposition takes the view that a commission of inquiry has to be set up, we won't stand in the way."
The Social Democratic Party of Germany, a partner of the coalition government, also agreed to establish the inquiry commission.
Global outrage over US government surveillance spiked after a confidential memo obtained from Snowden revealed that the NSA had illegally eavesdropped on the phone conversations of dozens of world leaders, including Merkel.
The German weekly Der Spiegel said in a report published on October 26, 2013, that the magazine had seen secret documents from the NSA which show that Merkel's mobile phone had been listed by the agency's Special Collection Service (SCS) since 2002.
The report added that the German chancellor's mobile number was still on a surveillance list in June 2013.
On October 24, 2013, The Guardian said in a report that the NSA had monitored the telephone conversations of 35 world leaders.
"A US official provided NSA with 200 phone numbers to 35 world leaders… Despite the fact that the majority is probably available via open source, the PCs [intelligence production centers] have noted 43 previously unknown phone numbers. These numbers plus several others have been tasked," according to a classified document provided by Snowden.
"These numbers have provided lead information to other numbers that have subsequently been tasked," it added.
Snowden, a former CIA employee, leaked two top secret US government spying programs under which the NSA and the Federal Bureau of Investigation (FBI) are eavesdropping on millions of American and European phone records and the Internet data from major Internet companies such as Facebook, Yahoo, Google, Apple, and Microsoft.
The NSA scandal took even broader dimensions when Snowden revealed information about its espionage activities targeting friendly countries.
Documents leaked by Snowden showed Britain has also been operating a covert listening post within a stone's throw of Germany's parliament, and Merkel's offices in the Chancellery, using hi-tech equipment housed on the embassy roof.