Europe
Merkel to snub Ahmadinejad after inauguration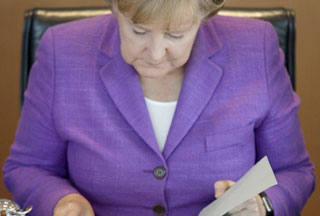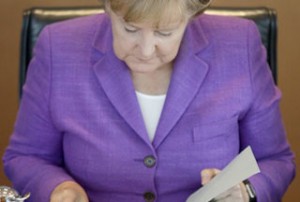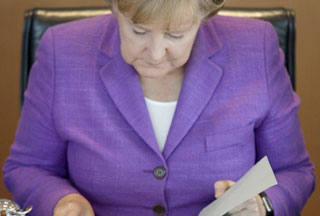 With only days left until the inauguration of President Mahmoud Ahmadinejad, Germany says Chancellor Angela Merkel will not send a customary congratulatory letter to the Iranian official.
Speaking at a press conference in Berlin on Monday, Merkel's spokesman Klaus Vater said "in view of his controversial re-election, the chancellor won't be congratulating" the Iranian president.
After the presidential poll in June, Iran announced Mahmoud Ahmadinejad as the official victor having won almost two-thirds of the votes.
The opposition, however, maintains that the election was "fraudulent" and calls for the annulment of the vote.
Ever since the official announcement of the poll result, Iran has witnessed widespread protests as supporters of defeated presidential candidates Mir-Hossein Mousavi and Mehdi Karroubi take to the streets to protest Ahmadinejad's re-election.
At least 30 people have been killed and hundreds of others injured in the course of the protests.
Iranian authorities also announced that about 3,000 protestors were arrested most of whom have been released.
Commenting on the issue of prisoners, the German spokesman called on the Iranian government to release all the prisoners held since the start of the political turmoil over the contested result of the election in Iran.