Europe
Merkel visits far-right stronghold at heart of anti-refugee campaign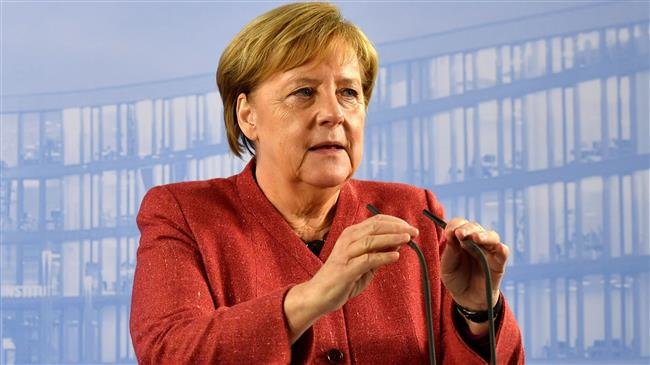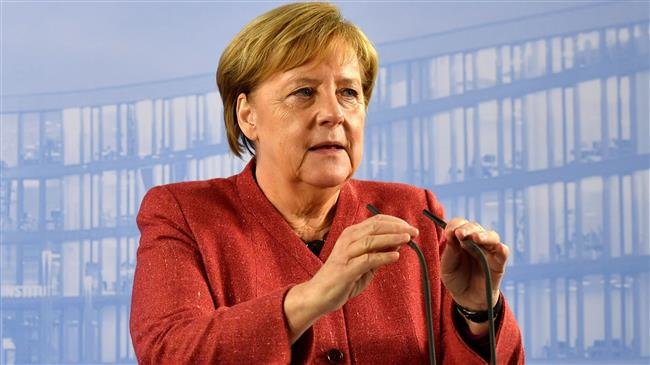 German Chancellor Angela Merkel has visited a city at the heart of anti-refugee rallies and riots by far-right extremist groups, where wild protests last summer undermined her ruling coalition.
Merkel's Friday visit to Chemnitz served as a bellwether of support after she announced her decision not to run for office when her current tenure is over.
The city was the site of violent clashes that highlighted the German public's apprehension over foreign asylum seekers.
The violent rallies in Chemnitz, previously Karl-Marx-Stadt in communist East Germany, has been a thorn in Merkel's political coalition since 2015 and weakened her authority.
The protests were prompted by reported stabbing of a local resident by suspects identified as asylum seekers, provoking ferocious anti-refugee rallies that brought far-right activists onto the streets.
"As much as I understand and share the outrage and incomprehension, I can't allow that this be an excuse for hateful demonstrations," Merkel said during remarks before the parliament on September 12.
The unrest in Chemnitz and the intense debate that followed the incident compounded the political turmoil that has dogged Merkel's coalition since the spring.
Reacting to images showing right-wing protesters chasing dark-skinned men through the city's streets, Merkel's chief spokesman Steffen Seibert censured the "hounding" of foreigners.
The move, however, prompted accusations from Germany's political right that such language humiliated rightist demonstrators exercising their freedom of speech.
Public frustration with the ruling coalition spelled into poll losses in regional polls last month in Bavaria and Hesse, where support plummeted for Merkel's Christian Democratic Union (CDU), her Bavarian allies as well as the Social Democrats.
Merkel stunned the country on October 29 by declaring that she will step down as CDU chairwoman, prompting a leadership contest within her party.
She further announced that she would not run again as chancellor at the end of her current term, which ends in 2021.
Merkel's aspiring successors compete in first debate
Meanwhile, the three candidates competing to succeed Merkel as leader of the Christian Democrats agreed on Thursday to revive their party's fortunes by cutting taxes and reducing Germany's dependence on the US for defense.
In a three-hour debate in the northern city of Luebeck, the first of eight meetings with party grass roots across Germany before a leadership vote on December 7, the rivals barely clashed on broad policy.
The race for leader of the Christian Democratic Union party has shaped up as a dual between Merkel protégé Annegret Kramp-Karrenbauer, widely seen as the continuity option, and Friedrich Merz, a millionaire who describes himself as "a free-trade man."
CDU General Secretary Kramp-Karrenbauer, the front-runner, won applause for saying she would continue the process of renewal, by taking into account the views of the party base.
Former Merkel rival Merz said he aimed to take the CDU back over the 40 percent mark and halve support for the far-right Alternative for Germany (AfD), currently polling at nearly 16 percent. The CDU is at around 26-27 percent in most surveys.