Palestine
Meshaal Calls on Muslims to Defend Al-Aqsa Mosque: True Meaning of Jihad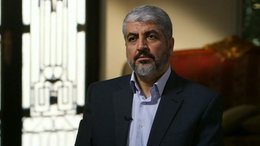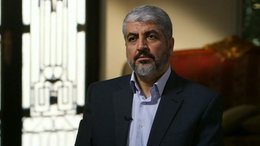 The Head of Palestinian Resiatnce movement, Hamas' political bureau Khaled Meshaal urged the Muslims to defend the holy al-Aqsa Mosque, stressing that this "is true meaning of Jihad".
In a statement from the Qatari capital, Doha, Meshaal said: "We call on all our people inside the country to hurry up to al-Aqsa to defend it," after the after Israeli occupation forces restricted the entrance for Palestinians.Hamas Political Bureau Chief Khaled Meshaal
"We call on the nation to be angry and to send a message of painful anger to the world that the Palestinian people, the Arab and Muslim nation, will not be silent at the Israeli crime," Meshaal added.
When asked if such a call might trigger another conflict soon after the deadly 2014 Gaza war, the Hamas leader said: "Nobody wants a war, but it's our right to resist and preserve our rights. We are under occupation…We have been resisting for one hundred years and will continue."
"Al-Aqsa is worth us becoming martyrs for, and anyone who can carry a weapon in the region should go and defend it, as this is the true meaning of jihad," Meshaal added, prompting alarm from both media and the region's politicians.
The holy site has witnessed clashes between Palestinian protesters and Israeli forces in recent days.
Palestinians are angry over Israeli-imposed restrictions to the al-Aqsa Mosque Compound.
Palestinian demonstrators also hold Israeli settlers responsible for provoking tensions there.
The al-Aqsa compound, which lies in the Israeli-occupied Old City of al-Quds, is Islam's third-holiest site after Masjid al-Haram in Mecca and Masjid al-Nabawi in Medina.