Meshaal: We are determined to regain our Palestinian rights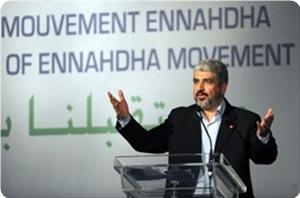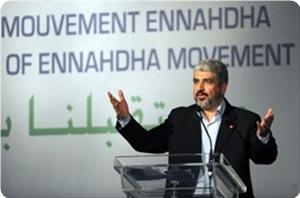 Khaled Mashaal, head of Hamas political bureau, confirmed his movement's commitment and determination to regain all Palestinian rights in spite of Israeli occupation, stressing that there is no choice but resistance.
Meshaal's speech was delivered at the fourth annual conference of Turkey's ruling Justice and Development Party, in the presence of Turkish Prime Minister Recep Tayyip Erdogan, senior officials in the state and one hundred prominent figures from around the world.
He stressed the importance of the Palestinian cause as a holy land for both Muslims and Christians, adding: "we are determined to liberate the land, restore Jerusalem, dismantle the settlements, the return of refugees and displaced people to their homeland, release all captives in the occupation jails and establish a real Palestinian state."
The Palestinian leader, addressing the whole world, said that the only way to restore Palestinian rights is with Palestinian resistance supported by the Arab and Islamic nation, in order to force the Israelis to withdraw.
Meshaal also dealt with the Palestinian division, stressing that "Hamas" movement is serious about ending it, under Arab and Islamic support and said "Palestine is not only for Hamas or Fatah but for its entire people."
Head of Hamas movement's politburo hailed the Arab countries' revolutions and hoped for an end to the "bloodshed" caused by the Syrian regime. He stressed that the Arabs, in light of Arab Spring, are aspiring to build democratic systems in which they can enjoy justice and independence, and that they will not accept occupation or aggression.
He also pointed that the Arabs want to restore their absent role in the region and hope for cooperation between the forces and factions of the region for the benefit of the peoples, adding that "the world must respect the new Arab will."