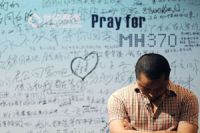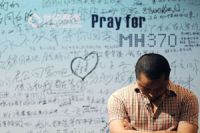 The relatives of the passengers who were aboard a missing Malaysian plane have launched a campaign to raise USD 5 million to reward anyone with insider access to official information that could resolve the mystery of the plane's disappearance.
According to AFP, the Malaysia Flight MH370 airliner, which was carrying 239 passengers and crew, vanished from radar screens early on March 8, less than an hour after taking off from Kuala Lumpur on a scheduled flight to Beijing. At least 150 Chinese citizens were on board the missing plane.
The plane is believed to have crashed in the southern Indian Ocean, but a multi-nation search has failed to find any signs of the wreckage so far. This has led the families to suspect that there is a cover-up of information regarding the plane's disappearance.
The "Reward MH370" campaign was launched on Sunday on fundraising website Indiegogo to collect at least USD 5 million to "encourage a whistleblower to come forward with information," the families said in a statement.
"We are convinced that somewhere, someone knows something, and we hope this reward will entice him or her to come forward," said Ethan Hunt, who is leading the fund campaign.
Sarah Bajc, an acquaintance of one of the passengers on board the plane, said the families decided to launch the campaign to look at the mystery with "a fresh set of eyes."
"Governments and agencies have given it their best shot but have failed to turn up a single shred of evidence, either because of a faulty approach or due to intentional misdirection by one or more individuals," she said.