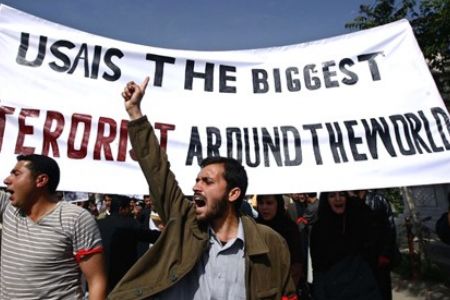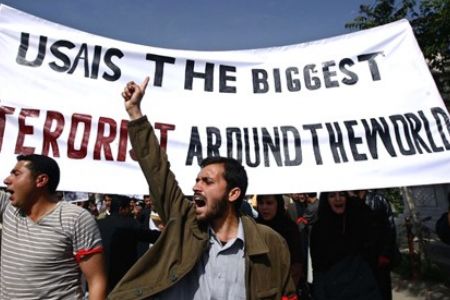 The revolutions in the Middle East and North Africa herald the rise of a new consciousness which seeks to rid the world of its hegemonic structure, an analyst says.
The uprisings and revolutions across the regions point to a 'very significant process' which by far outweighs an agenda for a regime change in a certain country, "In other words, this is not just an effort revolving around one person… This is sweeping through the institutions as well, the educational institutions, certainly the security establishment, and in the army to some degree" Danny Schechter, an editor with the Mediachannel.org told Press TV in a Friday interview.
He made a reference to the Egyptian revolution and said that the country's revolutionaries took "action against the proprietors of their enterprises" and not just a single person or group.
Schechter also elaborated on the role of mainstream Western media outlets in soft-pedaling the Mideast uprisings and suggested that is why "we don't have the really in-depth bottom of view of what's happening so we're commenting on what the media is commenting on and the media is sometimes out to lunch…"
He further pointed to the skewed public views formed in the West and said, "So I think the fact is that we are only getting some of the facts."
His comments come on the heels of the ongoing wave of revolutionary demonstrations that has rocked the Middle East and North Africa since December 2010, and has led to regime changes in Tunisia and Egypt.
Revolution fever which has also swept across Libya has been met with brutal suppression and horrific bloodshed, as a result of clashes between protesters and supporters of the country's embattled ruler Muammar Gaddafi.
Thousands of people have been killed in Libya so far despite the regime's denial that any kind of force has been used against the people.
Similar movements in the region have been on the rise, which many believe, are due to the despotism, suppression and anti-Islam inclinations of the heads of beleaguered governments of the region.