World News
Migrants to hold demos at Israeli embassies worldwide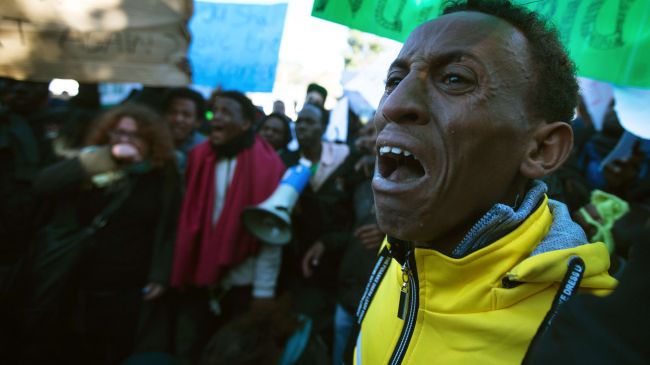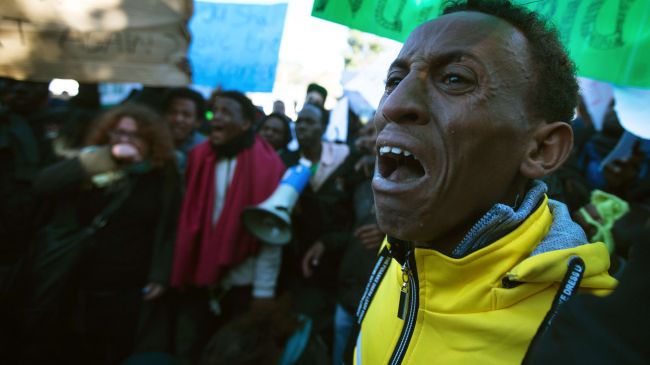 African migrants in several Western countries are going to stage demonstrations in front of Israeli embassies on Wednesday to call attention to the harsh treatment of undocumented African workers in Israel.
The demonstrations are being organized by refugees who have obtained asylum in Canada, Australia, and European Union countries.
Several massive protests were held by migrants in Tel Aviv and East al-Quds (Jerusalem) earlier this month against Israel's refugee policies. The protesters condemned Israel's policy of detaining undocumented workers without checking their status.
They also demanded the release of all imprisoned undocumented workers and the recognition of their rights.
Tens of thousands of migrants from conflict-ridden countries, such as Eritrea and Sudan, have come to Israel in recent years.
Tel Aviv claims they are "economic migrants" and has adopted many tactics, including long-term imprisonment, to stop the influx.
Last year, the Israeli parliament, Knesset, approved a controversial law allowing officials to keep African migrant workers in detention facilities without trial for one year.
The new law also gives Israeli authorities the right to send illegal migrants to complexes called "open facilities" until they are deported or they voluntarily go back to their homeland.
Human Rights Watch has said that Tel Aviv used the "threat of prolonged detention" to force the migrants to give up their asylum claims.
"Israel should end its unlawful detention policy and release all asylum seekers," the rights organization stated.
Israel is a signatory to the 1951 UN Refugee Convention, which protects refugees from deportation to countries in which their lives are in danger.
More than 50,000 African migrants currently work in low-paying jobs in the occupied Palestinian territories.