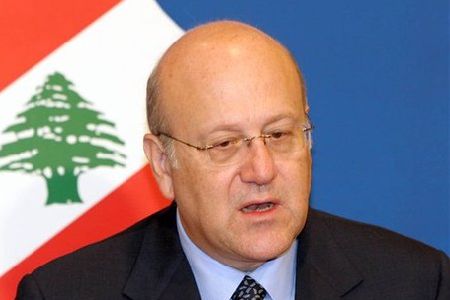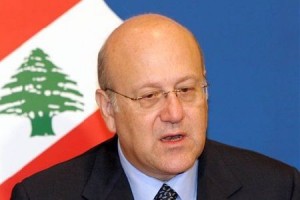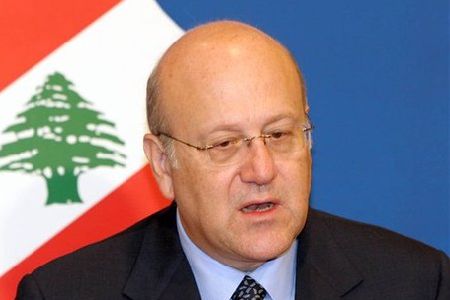 Lebanon's Prime Minister designate Najib Mikati is continuing the task of forming a new government by consulting with the various parliamentary blocs.
Mikati started meeting with representatives of various parliamentary blocs, including Lebanese Parliament Speaker Nabih Berri and former Premier Saad Hariri, a Press TV correspondent reported on Thursday.
Hariri's government collapsed nearly two weeks ago following the resignation of 11 ministers from the coalition cabinet in a dispute over the US-backed Special Tribunal for Lebanon (STL) investigating the 2005 assassination of the former Lebanese Premier Rafiq Hariri, Saad's father.
Hariri was killed along with more than 20 other people in a massive car bombing in the Lebanese capital of Beirut in February 2005.
Sources in the March 14 camp of Saad Hariri told press TV that the bloc is sticking to its stance of not being part of any government headed by Mikati.
Following consultations between Mikati and the March 14 Future bloc, former Premier Fouad Siniora highlighted his camp's support for the US-sponsored tribunal.
"We have asked Mikati to make a commitment that his cabinet will not cut Lebanon's ties with the Special Tribunal," Siniora told reporters.
According to reports, the US-backed tribunal plans to charge some members of Hezbollah with the assassination of Hariri.
Hezbollah, however, denies any involvement in the assassination, describing it as part of an American-Israeli conspiracy against Lebanon.
However, members of the March 8 camp, which includes Hezbollah, responded by referring to what they called Saad Hariri's initial consent to cut all ties with the tribunal through a Saudi-Syrian initiative.
There has also been some strong media speculation that members of Hariri's coalition may rethink their position to avoid being completely sidelined from the new government.
Meanwhile, March 8th Christian leader Michel Aoun has added his voice to calls for a speedy government formation process.
"We asked the prime minister-designate to save time and form the government as quickly as possible. The abolishment of the Special Tribunal for Lebanon is not possible, but we are asking for Lebanon to reject participation," Aoun said.
Mikati is expected to report the outcome of meetings back to Lebanese President Michel Sleiman.
With the launch of these consultations, international focus on Lebanon has also increased.
US Ambassador to Beirut Maura Connelly was the first ambassador to meet with Mikati.
According to a statement by US embassy, during the meeting Connelly expressed the US' continued support for the STL.