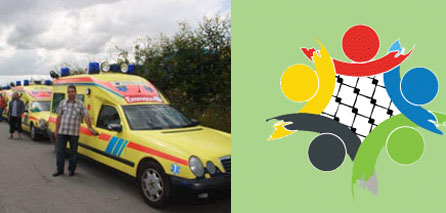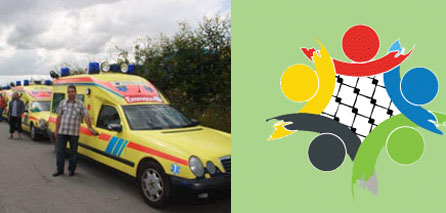 It is scheduled that the supporters of the European medical convoy, "Miles of smiles 2," will arrive in Gaza Saturday evening, Ahmed Yousef, Head of the Governmental Committee for Breaking the Siege, said.
The supporters who are bound to enter Gaza Strip arrived in the Egyptian Al-Arish city Friday, on their way through Rafah port to enter the besieged strip.
The convoy's media coordinator Rashad Al-Baz said that around 45 supporters came from various European countries, among them four British Lords from the House of Commons.
The spokesman said around 50 ambulances, medical supplies, medical equipment worth Euro one million were going to be sent to Gaza, noting that such aid were donated from various European institutes and charities.
Organizers of this convoy are the "Partners for Peace and Development to Palestinians in Europe" Organization, Al-Baz added.
The first "Miles of smiles" convoy brought 100 small trucks loaded with medical aid and nearly 260 wheelchairs in addition to a number of ambulances, 102 cars for transportation of the disabled and computers for schools to Gaza last November.