Europe
Miliband: UK Govt. betrayed patients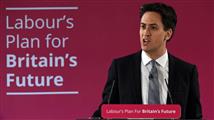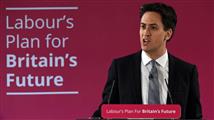 The Labour Party leader Ed Miliband has strongly criticized the government over its handling of the deepening health crisis, accusing it of "betraying patients."
"The pressures on A&E are not just happening on your watch, but are a direct result of the decisions you have taken," Miliband told Prime Minister David Cameron in the House of Commons.
"He asked people to trust him on the NHS and he has betrayed that trust," the Labour Party leader added, blaming the government's policy for the worsening situation.
Prime Minister David Cameron hit back saying Labour was using the NHS as a "political football".
Miliband's comments came in reaction to a newly published report suggesting that NHS is experiencing the worst accident and emergency performance in a decade.
Data for the last three months showed waiting times in England had dropped to their worst levels for a decade.
Meanwhile, it has emerged that untrained admin staff and foreign nurses are being drafted in to help healthcare workers at Britain's Accident and Emergency departments.
A number of trusts have declared major incidents in recent days, with cases emerging of patients being treated in corridors and ambulances queuing outside A&E.
Critics say the government should face the reality and take practical measures to settle the crisis.
Jonathan Rosenhead, a university professor and commentator told Press TV that the issue of healthcare in the UK has already turned into a "genuine crisis".
"I think the first thing to say is that, this is a genuine crisis… The government is in denial, it is a systemic problem," he said on Wednesday.
Professor Rosenhead also reiterated that the government's unpopular spending cuts to the NHS have negatively affected the healthcare services across the UK.
"What the government has been doing is the part of its austerity program. It is claimed to be keeping the health service funding. It should level in the real terms, but it's not really level," the London-based commentator noted.