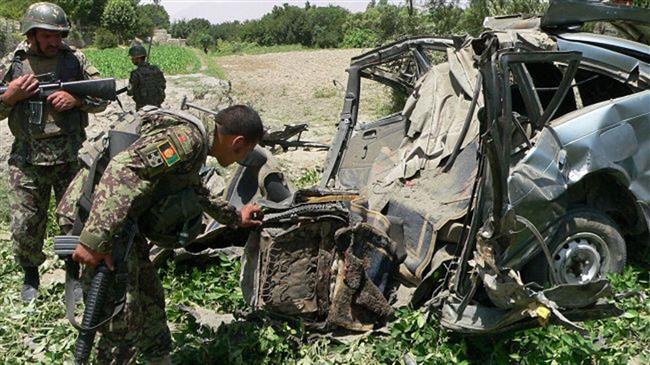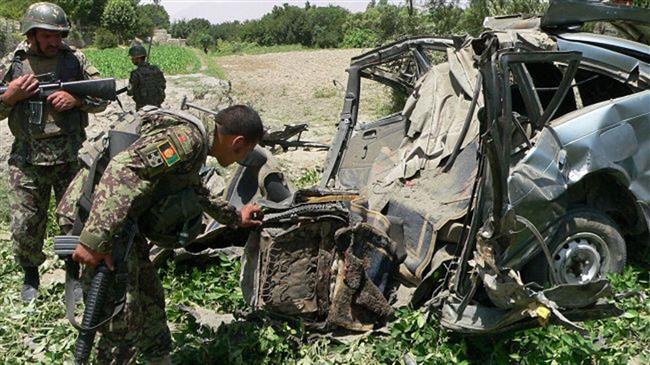 Officials in Afghanistan say a number of attacks by militants across the country have killed 10 people and injured five others.
Authorities said Wednesday that the attacks took place in the provinces of Khost, Baghlan, and Nangarhar.
Mobarez Zadran, a spokesman for the Khost Province, said one militant detonated his explosives-laden car at the entrance of a police training center in the city of Khost, injuring two officers.
Zadran added that two other attackers, who were entering the center, were shot dead by police.
The Taliban claimed responsibility for the Khost attack.
Officials also said an ambush by the Taliban in the northern province of Baghlan killed six workers for a private construction company and injured another. In addition, the militants kidnapped two other workers.
According to police spokesman Javed Basharat, the construction workers were en route to Badakhshan Province when they were ambushed by the Taliban militants in the Baghlan-e-Markazi district.
A third attack occurred in the eastern province of Nangarhar, killing a judge and injuring two of his sons in Jalalabad city.
The attacks come just days after Afghan security forces assumed full responsibility for the security of the country from US-led foreign troops. But thousands of foreign troops, mainly American, will remain in the country.
On January 1, US-led foreign troops formally ended their 13-year combat mission in Afghanistan.
The United States and its allies invaded Afghanistan in 2001 as part of Washington's so-called war on terror. The offensive removed the Taliban from power, but insecurity remains across the country despite the presence of thousands of US-led troops.