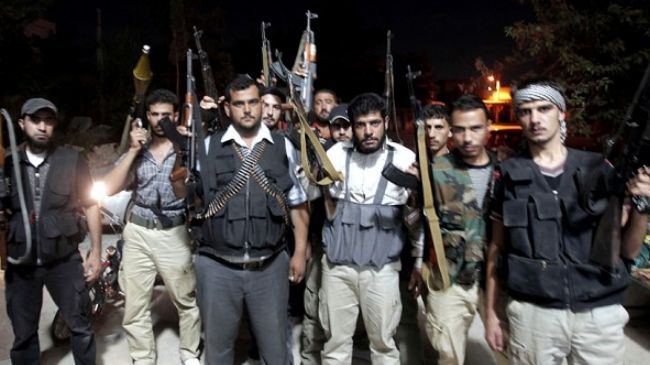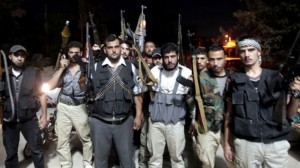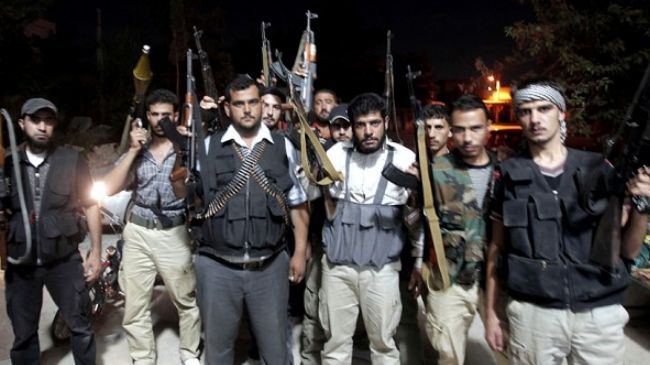 Militant infighting in Syria prompts closure of Turkey border crossing
Fighting between al-Qaeda-linked extremists and another militant group in northern Syria prompts Turkey to shut one of its border gates with the Arab country.
On Thursday, Turkish border authorities temporarily closed the gate, located in the southern province of Kilis.
The gate was closed after militants from the al-Qaeda-linked Islamic State of Iraq and the Levant overran the border town of Azaz, which had been held by the so-called Free Syrian Army.
According to locals, the al-Qaeda-linked extremists are now in control of all the checkpoints around the town and are detaining locals.
A recent British defense study shows that about 100,000 foreign-backed militants, fragmented into 1,000 groups, are fighting in Syria against the government and people.
The extracts of the study by defense consultancy IHS Jane's were published on Monday.
IHS Jane's estimates that some 10,000 militants are fighting for groups affiliated with al-Qaeda such as al-Nusra Front and the rest fight for different militant groups.
The analysis also said that a large number of extremists from foreign countries are also active in Syria.
Syria has been gripped by deadly unrest since March 2011. According to reports, the Western powers and their regional allies — especially Qatar, Saudi Arabia, and Turkey — are supporting the militants operating inside Syria.
According to the UN, more than 100,000 people have been killed and a total of 7.8 million of others displaced due to the violence.