Egypt
Militants Attack Checkpoint in Sinai as Egypt Army Masses Troops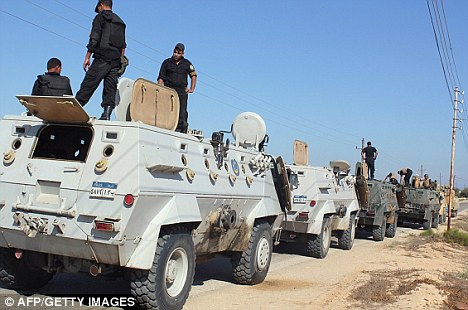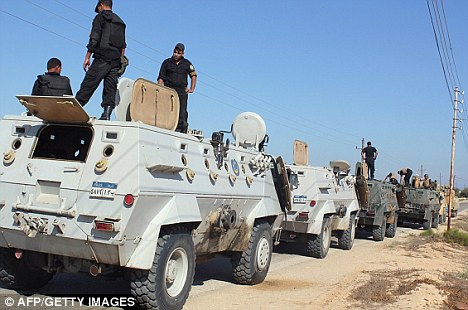 Gunmen attacked checkpoint in Egypt's Sinai overnight, causing no casualties, as the army massed troops to quell militants.
Meanwhile, Egypt temporarily reopened its Rafah border crossing into the Gaza Strip to allow people in Egypt to return home.
The border was closed after militants ambushed troops on Sunday and killed 16.
There were no further details on the overnight attack outside the town of El Arish in a region that has been increasingly on edge since Sunday's raid.
On Thursday, trucks carrying dozens of armored personnel carriers mounted with machineguns rolled through El-Arish heading to the east, where Bedouin militants have established a presence in villages near the borders with Gaza and with the occupied territories.
The build-up came after state television reported that military helicopters and soldiers killed 20 militants on Wednesday in the first such operation in Sinai in decades, in retaliation for the raid.
The Zionist entity said on Thursday it gave Egypt the "go-ahead "to deploy helicopters in Sinai, easing the restrictions on military presence in the peninsula set by a 1979 "peace" treaty between the neighboring countries.
At a late-night meeting with Interior Minister Ahmed Gamal al-Din in El-Arish, roughly 50 kilometers west of the Gaza border, Bedouin tribal leaders demanded to see the bodies of the militants reportedly killed on Wednesday.
"We demanded that they present us the bodies, just one or two bodies, so we can be convinced," said Eid Abu Marzuka, one of the Bedouin who took part in the meeting.
Others said they doubted the report, which a military commander in Sinai had confirmed.
The tribal leaders said they had agreed to help the military and police to restore security in the lawless peninsula and close down tunnels used to smuggle contraband and weapons to the Gaza Strip.
"There was a consensus among the tribes to destroy the tunnels. Let Hamas be upset, we don't care. Egypt should deal with the Palestinians through the Rafah border crossing," said Marzuka.
"We are against smuggling, and against the siege," he added, referring to the blockade the Zionist entity imposed on the enclave since 2007.