Syria
Militants blow up Muslim shrine in Syria's Raqqa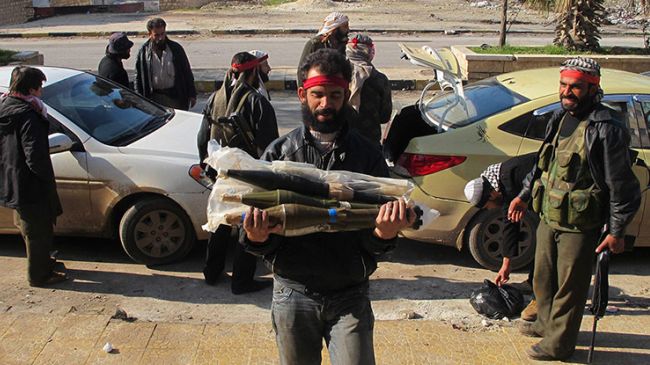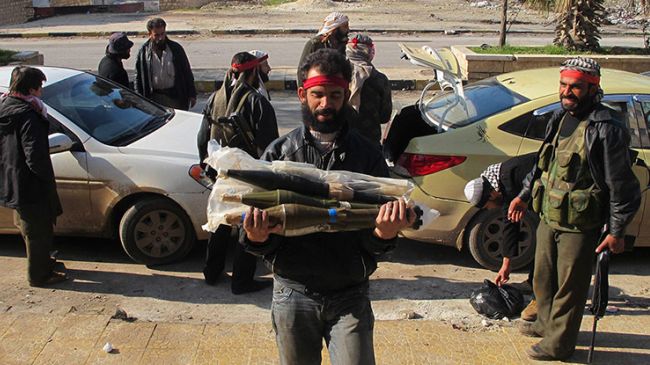 Militant groups fighting against the Syrian government have destroyed a holy Muslim shrine in the northern city of Raqqa.
Videos posted online show foreign-backed militants blew up the tomb of Ammar ibn Yasir, who was one of the companions of Islam's Prophet Mohammad (PBUH), on Sunday.
Anti-government militants have attacked and destroyed several holy sites, including Shia mosques, since the beginning of unrest in Syria.
Al-Qaeda-linked al-Nusra Front was blamed for the sacrilegious act. The terrorist group has links with Saudi intelligence and it is believed that it being indirectly supported by the Israeli regime.
Syria has been experiencing unrest since mid-March 2011. Many people, including large numbers of security personnel, have been killed in the violence.
The Syrian government says the chaos is being orchestrated from outside the country, and there are reports that a very large number of the militants are foreign nationals.
In a key speech on January 6, Assad called for an end to the terrorist operations inside Syria and urged "concerned states and parties" to stop funding, arming and harboring militants.
He also said that his government is always ready to hold talks with the opposition and would call for a "comprehensive national dialog" after foreign parties end their support for the militants and the terrorist activities cease in the country.