Pakistan
Militants destroy NATO tanker in southwest Pakistan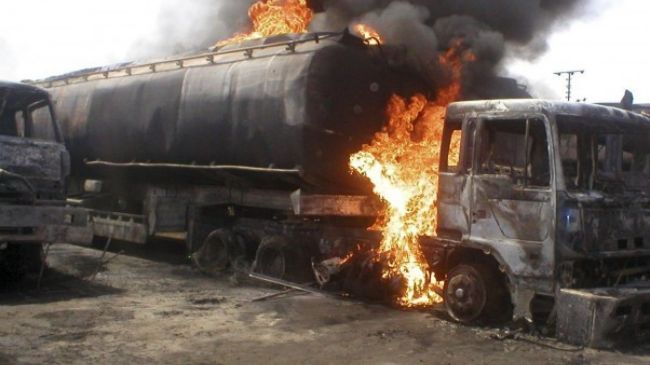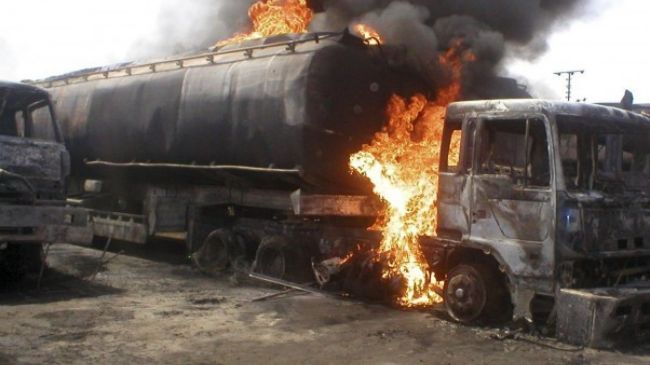 Militants in Pakistan's southwestern province of Balochistan have destroyed a truck bound for the US-led foreign forces in neighboring Afghanistan, Press TV reports.
The incident took place late Tuesday, when unknown militants opened fire at the tanker in the Kalat district.
The provincial officials said the container was on its way from Pakistani port city of Karachi to Afghanistan.
No casualties have been reported.
Militants in Pakistan frequently attack trucks carrying war supplies for the US-led forces deployed in Afghanistan.
Pakistan was the main supply route for the foreign forces occupying Afghanistan from October 2001 to November 2011, when Islamabad shut down the key supply routes after Washington launched airstrikes on two Pakistani military checkpoints, killing 24 Pakistani soldiers.
However, the routes were reopened on July 3 after US Secretary of State Hillary Clinton apologized to Pakistan in a statement over the killing of the soldiers.