Syria
Militants fire mortar shells at Syrian capital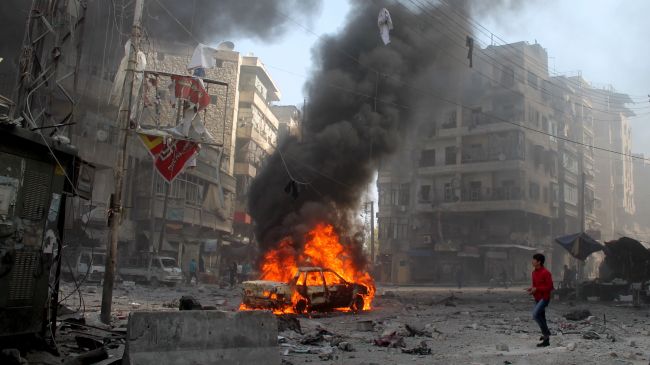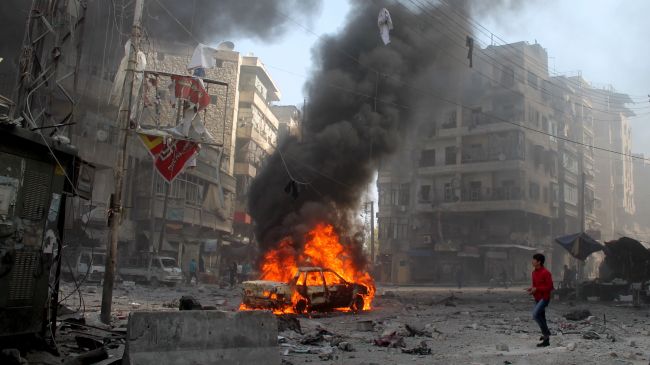 Foreign-backed militants in Syria have fired mortar shells at several areas in the capital, Damascus, with one landing near the Russian Embassy, reports say.
Syria's official SANA news agency said 17 mortar shells slammed into different areas across the city on Saturday, causing damage to a hospital and several cars and homes.
The so-called Observatory for Human Rights said mortar shells landed near the Umayyad area and the Russian Embassy in the Mazraa neighborhood of the capital. No casualties have been so far reported.
The UK-based group added that mortar shells also hit the southern al-Shughur district and nearby Fahama, where a number of security buildings are located.
In Homs, at least seven people were killed and several others wounded in two mortar attacks carried out by militants, SANA said.
Cities across Syria have frequently come under militant mortar and rocket fire over the past few years. The attacks have left many people dead or injured.
On Friday, at least 22 people were injured in Damascus' mortar attack by militants.
Also in the same day, Syrian troops launched an offensive against the militants holed up in the town of Mleiha, east of Damascus.
Syrian army tanks pounded militant positions in Mleiha, while Syrian warplanes carried out four air raids on the town.
The attack came a day after army bombing killed 22 militants in Mleiha. The town is strategically significant as it is located near the army-held city of Jaramana, which comes under frequent fire by militant forces.
Syria has been plagued with relentless militancy since March 2011. Damascus says the West and its regional allies have been fuelling violence in Syria by providing militants with money and weapons.