Syria
Militants in More Towns, Villages Join Peace Agreement with Syrian Army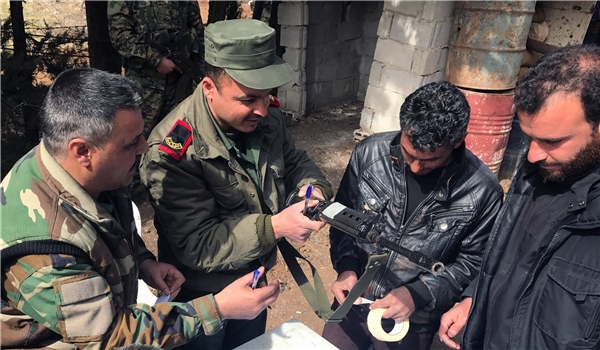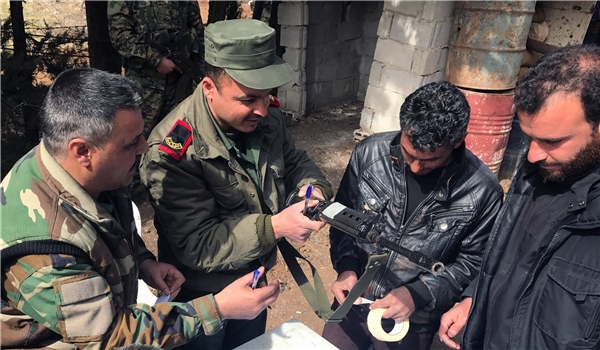 Gunmen in a sum of 24 towns and villages laid down their weapons and endorsed peace with the Syrian Army with the help of the Russian Coordination Center in Humeimim base, the Syrian state agency reported Wednesday.
The Arabic-language SANA reported that militants in 24 towns and villages in Eastern and Western Homs ended battle against the army under the nationwide peace plan in Syria and following a meeting with elites of a number of villages and towns held by Russia's Coordination Center in Humeimim military base.
Local sources said on Tuesday that a sum of 500 gunmen that had laid down weapons and applied for government amnesty in Western Ghouta were pardoned by Damascus authorities.
The sources said that 500 gunmen that had handed over their weapons to the Syrian Army and applied for government pardoning in Tal Decoh, Ba'ar al-Qasab, Sis and Mak'houl regions in Eastern Ghouta and in the village of al-Hawayan in marginal part of Badiyeh (desert) East of Damascus province, received government's amnesty and returned to normal line.