Middle East
Syria
Militants in Syria's Aleppo, Damascus Provinces Surrender to Government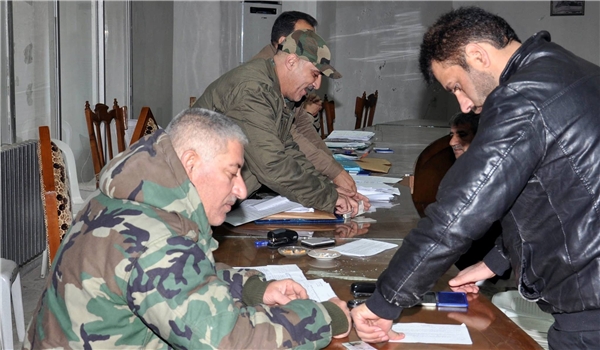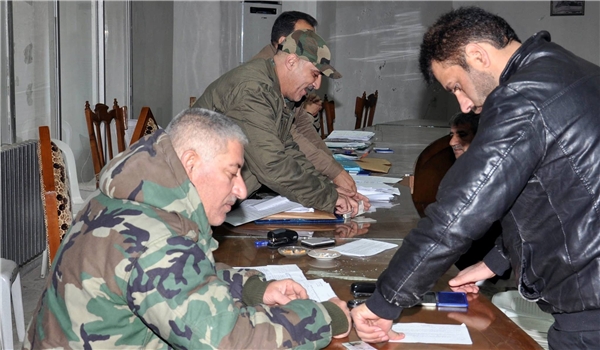 86 Takfiri militants laid down arms and turned themselves in to the Syrian army in Aleppo and Damascus provinces, officials announced on Saturday.
"Following the striking victories of the Syrian army and its allies across the country, specially in the Northern province of Aleppo and the strategic province of Damascus, at least 86 militants laid down arms and surrendered to the competent authorities," the sources said.
Until last year, most surrendering cases happened in Homs and Damascus provinces, but now a growing number of militants lay down arms across the country. As the army scores more wins across Syria more militants lay down arms to save their lives.
Some 116 Takfiri militants turned themselves in to the Syrian army in Homs province on Sunday.
On December 12, some 20 wanted Takfiri terrorists in Hama province gave up fight and turned themselves in to the authorities to enjoy the general amnesty issued by President Bashar Al-Assad that has been in place for the last several years.
Some 200 wanted militants from Zabadani region and Madaya in Damascus province also surrendered earlier in December.
"The Syrian government has vowed to pardon all those who lay down arms voluntarily and it has remained loyal to its pledge so far, and this has encouraged us to give up fight, specially considering that the government troops, National Defense Forces (NDF) and Hezbollah who also enjoy the air backup of the Syrian and Russian air forces has gained momentum in its battlefield victories," one of those who surrendered in Damascus on December 5 said.
President Bashar Assad's government freed 270 militants within the framework of the country's reconciliation plan on December 11.