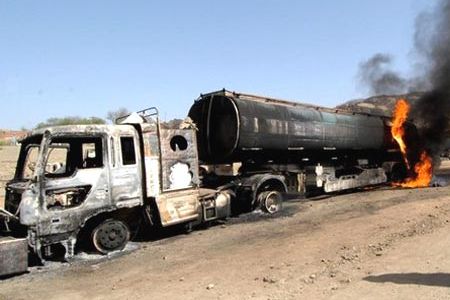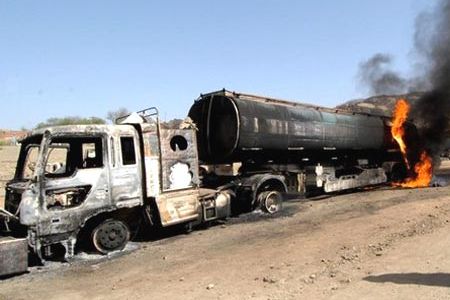 A militant attack on a NATO oil tanker in Pakistan's southwestern Baluchistan Province, which borders Afghanistan, has left one dead and two others injured.
The incident took place late Thursday when unidentified armed men opened indiscriminate fire at the tanker on its way to Chaman border crossing on the Afghan border, a Press TV correspondent reported on Friday.
The driver identified as one Walawar Shawani was killed on the spot while Rehmat Ullah and Mohammad Daowd sustained injuries in the incident. They were transferred to a nearby hospital to receive treatment.
The unknown assailants managed to escape from the scene. No group has claimed responsibility for the attack.
The bulk of supplies and equipment required by NATO and US-led forces stationed in Afghanistan passes through Pakistan.
Pakistani authorities have deployed police and military forces on all major arteries to curb militant attacks on supply trucks and fuel tankers.