Africa
Militants pour into Libya's Tripoli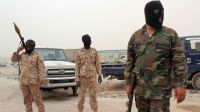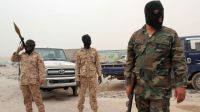 Libya's militia forces have poured into the capital, Tripoli, amid a standoff with forces loyal to renegade General Khalifa Haftar.
According to AFP, the militias, known as Libya Central Shield, are composed of groups from the northwestern city of Misrata, and are under the command of the country's chief of staff, who answers to parliament.
A power struggle has broken out between rival militant groups who are flexing muscles against each other in the capital Tripoli.
On Thursday, Libya's government called on all militants in Tripoli to withdraw from the city.
The government has also proposed an initiative to save the country from plunging into civil war.
In an open letter published on the government's website, Tripoli called on the parliament to "take a recess after the vote on the 2014 budget and until new parliamentary elections" are held within three months.
On Sunday, forces loyal to Haftar stormed the parliament building in the heart of Tripoli. They also launched an air operation against militant hideouts in Benghazi on May 16.
Libyan authorities accused Haftar of trying to mount a coup.