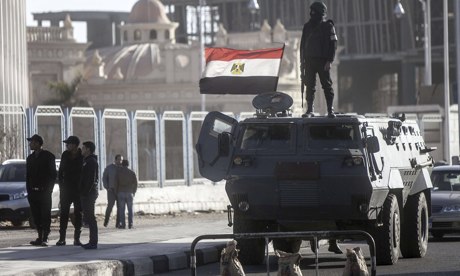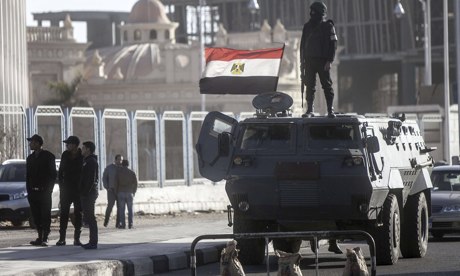 Gunmen on a motorbike shot dead Tuesday an Egyptian police general in Cairo, who was also an aide to the interior minister, security officials and medics said.
General Mohamed Saeed was leaving his home in a west Cairo neighborhood when gunmen on a motorbike opened fire at him, hitting him in the head and the chest, security officials said.Egypt riot police
He died of his injuries in hospital, while the assailants fled, they added.
Saeed was the head of the "technical department" of interior minister Mohamed Ibrahim.
Ibrahim himself was targeted by a car bomb on September 5 in Cairo. He had escaped unhurt.
That attack was claimed by Al-Qaeda inspired group Ansar Beit al-Maqdis, or Partisans of al-Aqsa Mosque.
Tuesday's shooting comes a day after Egypt's military backed its chief Field Marshall Abdel Fattah al-Sisi, who led the ouster of president Mohammad Mursi, to run for the presidency.
It also coincided with the start of a second trial against Mursi, Egypt's first democratically elected president, whose ouster in July has polarized Egypt amid a sweeping police crackdown on his supporters, mostly Islamists.