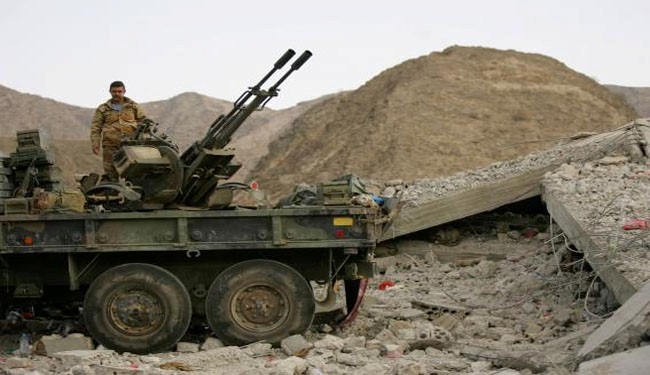 At least 27 people were killed in an overnight attack by gunmen on government buildings and military outposts in southeastern Yemen, a local official said on Saturday.
Armed with rocket-propelled grenades, mortars and explosives, dozens of al-Qaeda militants drove in from the surrounding desert on 15 pickup trucks into Seyoun after detonating a car bomb at the entrance to the city in Hadramout province.
"They wanted to capture the city and control it," a local security official said on condition of anonymity.
The official said seven Yemeni soldiers and 20 militants were killed in the attack in Seyoun.
Yemeni security forces frequently come under attack by militants, especially in the southern and eastern parts of the country.
The attack came a day after Yemeni security forces killed a prominent al-Qaeda figure in the south of the country.
The Yemeni Defense Ministry identified the militant as an Egyptian by the nom de guerre of Abu Abdel-Rahman al-Masri. The defense ministry did not give further details on the circumstances of his death.
The Yemeni army launched a large-scale offensive in April to flush al-Qaeda militants out of the provinces of Shabwa, Abyan, and Baida.
Attacks against Yemeni security forces and officials escalated after President Abdrabuh Mansur Hadi came to power in a one-man election backed by Saudi Arabia and the United States in February 2012.