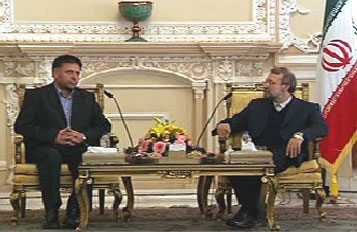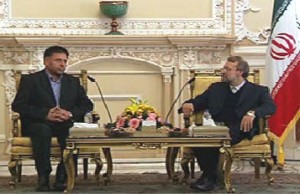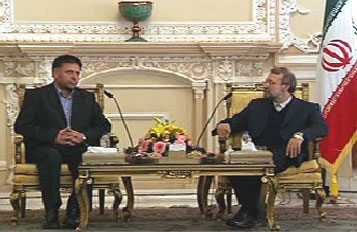 Parliament Speaker Ali Larijani in a meeting with visiting deputy Afghan speaker Amanolah Peyman said that the military presence of occupiers in Afghanistan would further complicate the problems of the war torn country.
Larijani said militarism could not resolve such problems as terrorism, drug dealing and insecurity in the region.
Larijani noted that the Islamic Republic of Iran wishes for Afghan stability and is on the full ready to help continue reconstruction projects in the country.
Peyman for his part termed Iran a great neighbor and acknowledged the assistance of Iran in restoration of stability to his country.
He said Afghan people would never forget three decades of Iranian assistance to their country.