Iran
Millions of Iranians mark Eid al-Fitr nationwide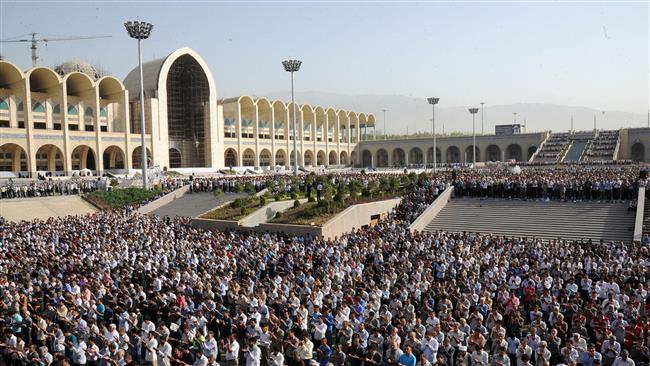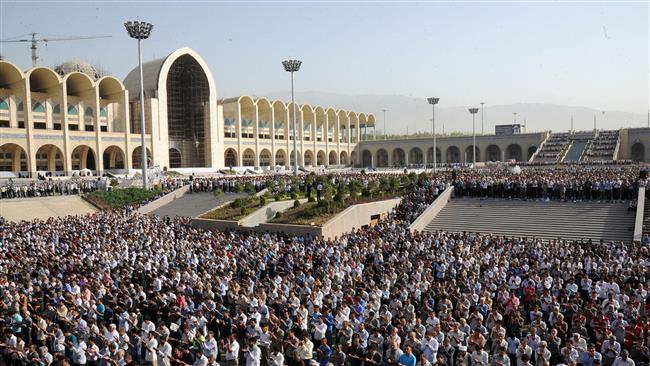 Millions of Iranians across the country are celebrating Eid al-Fitr, marking the end of the holy Muslim fasting month of Ramadan.
Shortly after the sunrise on Saturday, Iranian people turned out en masse throughout the country to take part in the Eid al-Fitr mass prayers.
Leader of the Islamic Revolution Ayatollah Seyyed Ali Khamenei is to lead the Eid al-Fitr prayers at 8:00 a.m. local time (0330 GMT) at Tehran's Imam Khomeini Grand Prayer Grounds (Mosalla).
The Leader will deliver his sermons after the prayers.
In a Friday message, Iranian President Hassan Rouhani extended his felicitations to the heads of state and Muslim countries on the auspicious occasion of Eid al-Fitr.
The first day of the month of Shawwal on the lunar calendar is called Eid al-Fitr, which is marked when the first crescent of the new moon is sighted.
During the Eid, Muslims attend communal prayers, listen to sermons and give Zakat al-Fitr or donations to the poor.
In Iran, this Saturday and Sunday, will be national holidays for the occasion.