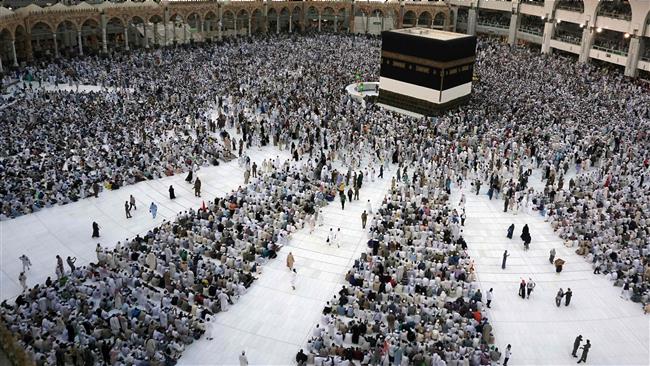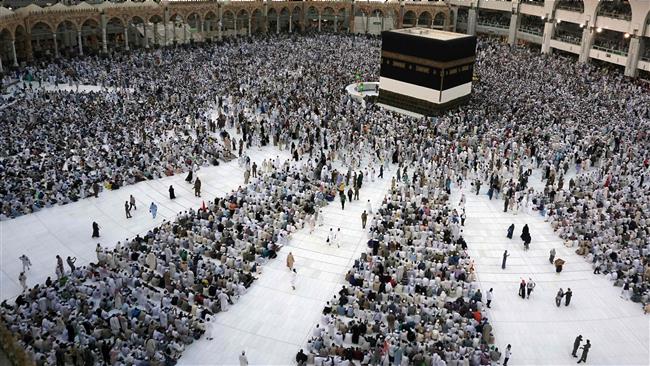 Over two million Muslims from all over the world are performing the multi-stage Hajj pilgrimage at Islam's holiest sites in Saudi Arabia.
In one of the first rites of Hajj, which formally started on Wednesday, white-clad pilgrims take their turn circling seven times around the Kaaba, which is considered Islam's most sacred shrine, located at the Grand Mosque in Saudi Arabia's holy city of Mecca.
Wearing the simple garb of the pilgrimage, pilgrims continue to perform the mandatory rituals one by one until Monday.
Muslims can also perform the Umrah or Lesser Pilgrimage at other times of the year, but that is no substitute for the Tamattu pilgrimage, which is currently underway in Saudi Arabia.
Based on Islamic rules, every Muslim possessing the necessary physical and financial capabilities is obligated to perform the Tamattu pilgrimage once in his or her lifetime over a five-day period from the eighth to the 12th of Dhu al-Hijjah, the 12th and last month on the lunar calendar.
Around 2.3 million Muslim pilgrims are expected to converge in Mecca. Reports say that over 220,000 Indonesian pilgrims are taking part in the rituals this year, which is the highest level of participation by nationals from a country.
Saudi officials say the arrivals showed an increase of 33 percent compared with the same period last year, which stood at more than 1.8 million.
This year's rituals also feature the return of tens of thousands of Iranian nationals to the spiritual journey. In 2016, Iran decided not to send its pilgrims — some 64,000 — to Saudi Arabia, because of security concerns.
Two deadly incidents in 2015 had brought about those concerns. In September 24 that year, at least 464 Iranians lost their lives in a crush during the Hajj pilgrimage. Thousands of people from other countries also perished. Days earlier, a massive construction crane collapsed into Mecca's Grand Mosque, killing more than 100 people, including 11 Iranian pilgrims.
This January, however, Riyadh forwarded an invitation to the Islamic Republic to send over Iranian pilgrims. Tehran decided to send pilgrims to Saudi Arabia after an understanding was reached, including on security.
This year's arrivals also included more than 400 Qatari pilgrims, whose country has been the target of a Saudi-led blockade. Riyadh and three of its allies, Bahrain, the United Arab Emirates (UAE), and Egypt, severed their diplomatic ties and transport links with Qatar on June 5, accusing it of sponsoring terrorism. Doha rejects the claim.