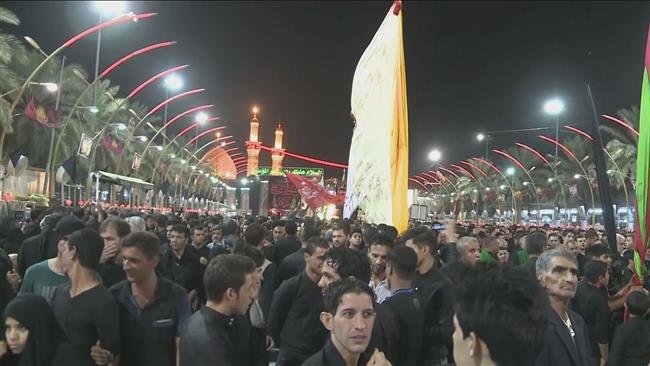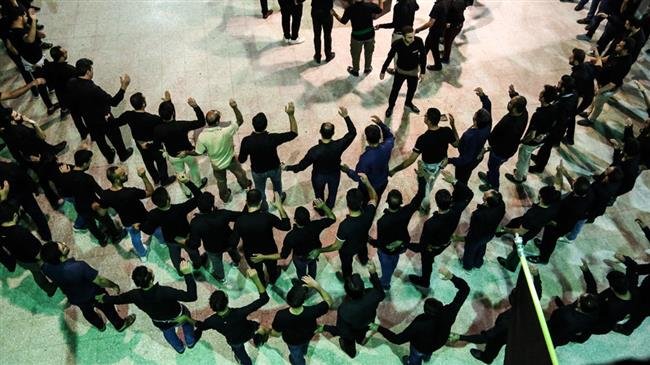 Mourners from across the globe are flocking to the Iraqi city of Karbala to mark the martyrdom anniversary of Imam Hussein, the third Imam and the grandson of Prophet Mohammad
Iranians are attending mourning ceremonies in their millions across the country to mark Tasu'a, ahead of the day in history that witnessed the martyrdom of Islam's third Imam.
Tasu'a marks the ninth day of the lunar month of Muharram.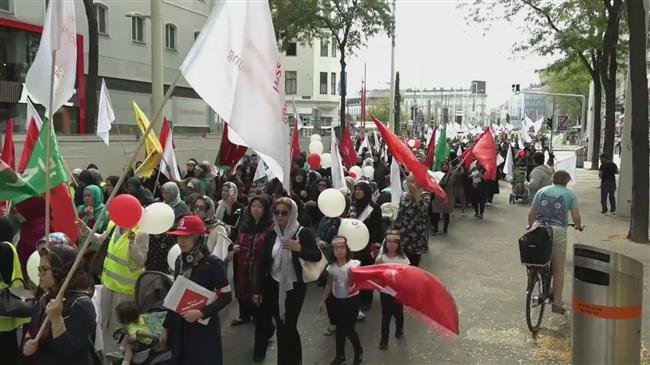 Muslims mark Imam Hussein Day in Vienna
In order to honor the occasion, mourners throng around eulogists at religious centers and mosques countrywide, paying their tribute to Imam Hossein (PBUH), a grandson of Islam's Prophet Muhammad.
The mourners, dressed in black, march in processions and distribute votive food.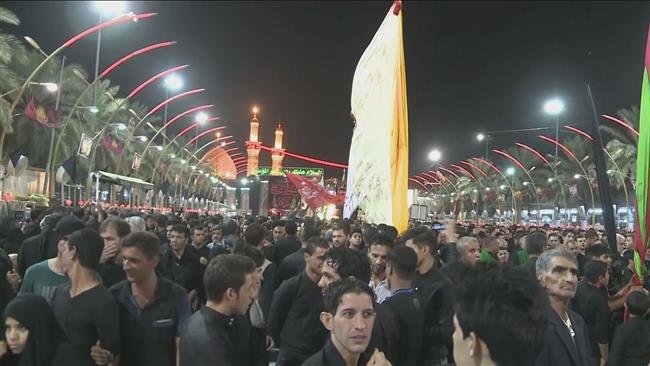 Many pilgrims even go on pilgrimage to Iraq, where they take part in mourning rituals at the holy shrines of Imam Hussein, his father Imam Ali and his half-brother Abbas ibn Ali in the cities of Karbala and Najaf.