India
Millions prepare to vote in India's polls on Monday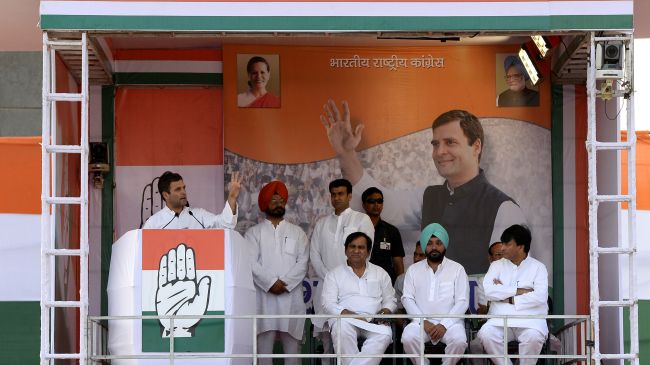 India is preparing for the world's biggest elections with rival parties holding election-eve rallies to win more votes.
The general elections which are to start on Monday will take place in nine stages over six weeks.
Voting will kick off in two remote northeastern states across the country.
Some 814 million people are eligible to vote. Results are not expected before May 16.
Opinion polls show that India's main opposition Bharatiya Janata Party (BJP) is in the lead.
The landmark polls put Narendra Modi, the prime ministerial candidate for the BJP against the Indian National Congress-led government that has lost popularity because of corruption scandals.
Corruption scandals and harsh economic decisions have made the government very unpopular recently with people accusing the party of becoming arrogant due to holding political power over the past years.
This is while India's ruling Congress Party has held massive rallies in recent months across India to drum up support for the government and reclaim its lost position.
The Congress Party leaders are trying to convince the public about the importance of their controversial economic reforms.
There are also some regional parties that are gearing up for the elections. Two-year-old Aam Aadmi Party (AAP) has changed the equation. The party's leader, Arvind Kejriwal, is an anti-corruption crusader.
Meanwhile, India's main opposition leader, Modi, has repeatedly criticized the government foreign policy during the election rallies.
He has vowed a tough stand against arch-rival Pakistan if his party wins parliamentary elections this year.
Modi has also branded Indian Prime Minister Manmohan Singh as too weak to raise the issue of attacks on the Indian soil, which New Delhi blames on Pakistani-based militants.