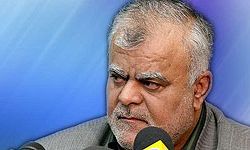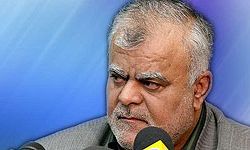 Iranian Oil Minister Rostam Qassemi stressed that the European Union's decision to impose a ban on Iranian oil is ineffective, and underlined that the country has gained independence from the foreign markets in meeting its oil industry needs.
Qassemi said in the Central city of Arak on Tuesday that the Iranian oil industry is independent, reiterating that sanctions imposed on the country are ineffective.
Despite the West's sanctions and pressures, Iran's oil industry will have a dynamic and bright future, he said, addressing the inauguration ceremony of a development project in this central Iranian province.
Praising the great endeavor of the Iranian experts in the oil sector, Qassemi reiterated that the great scientific victories achieved by domestic experts show the ineffectiveness of the sanctions.
Earlier, a prominent member of the Iranian parliament had also underlined the positive outcomes of the European Union's ban on Iranian oil supplies, and said the embargo will help Iranian economy end its dependence on oil revenues.
"Sanctions have always gifted achievements to Iran and the new sanctions imposed by the westerners can help (Iran) go past the oil-dependent economy," member of the parliament's National Security and Foreign Policy Commission Javad Jahangirzadeh told FNA late January.
The lawmaker said that Iran can bear the pressures of economic sanctions through the measures taken by the government and the parliament and through people's support.
The remarks by Jahangirzadeh came after members of the Iranian parliament finalized a draft bill on cutting the country's oil exports to the European states in retaliation for the EU's oil ban against Tehran.
"The bill has 4 articles, including one which states that the Islamic Republic of Iran will cut all oil exports to the European states until they end their oil sanctions against the country," Vice-Chairman of the parliament's Energy Commission Nasser Soudani told FNA late January.
Elaborating on the other parts of the draft bill, he said another article requires the government to stop imports of goods from those countries which are a party to these sanctions against Iran.
After months of debates, the EU member states eventually reached an agreement in their meeting on January 23 to sanction oil imports from Iran and freeze the assets of Iran's Central Bank within the EU.
Following the decision, EU foreign policy chief Catherine Ashton claimed that the sanctions are aimed at pressuring Iran to return to talks over its nuclear program.
Despite Ashton's claims, Iran has always underlined its preparedness to resume talks with the West but has meantime stressed that it will never accept any precondition for such talks.