Economy
Minister: Iran Doubles GDP in 5 Years despite Sanctions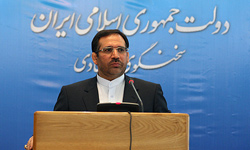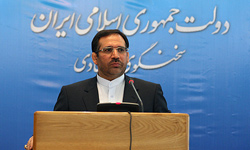 Iranian Economy Minister Seyed Shamseddin Hosseini said that the country's Gross Domestic Product (GDP) has doubled during the last five years, saying that the powerful growth proves Tehran's ability to successfully defuse the western sanctions.
Addressing a parliament session here in Tehran on Tuesday, Hosseini cited the statistical figures released by the International Monitory Fund (IMF) on the growth of Iran's GDP from $241bln to $482bln during the last five years, and said based on the figures Iran is now the 17th world economy.
He added that despite all animosities, Iran has managed to increase foreign investment from $1.6bln to $4.3bln and non-oil exports from $15.3bln to $43bln.
He further announced that the value of Iran's stock exchange has witnessed a 280% growth, and said all these figures show powerful growth in Iranian economy which, in turn, proves that the country has prevailed over sanctions.
"Due to the Islamic Republic of Iran's economic capacities we have been able to move through the sanctions and will do the same in future as well," Hosseini reiterated.
Washington and its Western allies accuse Iran of trying to develop nuclear weapons under the cover of a civilian nuclear program, while they have never presented any corroborative evidence to substantiate their allegations. Iran denies the charges and insists that its nuclear program is for peaceful purposes only.
Tehran stresses that the country has always pursued a civilian path to provide power to the growing number of Iranian population, whose fossil fuel would eventually run dry.
Despite the rules enshrined in the Non-Proliferation Treaty (NPT) entitling every member state, including Iran, to the right of uranium enrichment, Tehran is now under four rounds of UN Security Council sanctions for turning down West's calls to give up its right of uranium enrichment.
Tehran has dismissed the West's demand as politically tainted and illogical, stressing that sanctions and pressures merely consolidate Iranians' national resolve to continue the path.