Iran
Middle East
Minister: Iran Enjoying Most Credited Health Network in World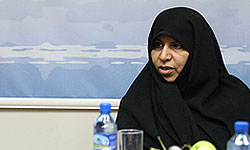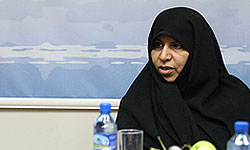 Iranian Health Minister Marziyeh Vahid-Dastjerdi praised the country's astonishing progress in different medical and scientific fields, and said Iran enjoys the most credited health network in the world.
"Today, we enjoy the world's most credited health network and the best medical sciences' training system in Iran with 50 universities of medical sciences," Vahid-Dastjerdi said in a meeting with her Eritrean counterpart Amina Nurhussein in Tehran on Saturday.
"Our country with its 75-million-strong population possesses a powerful health and treatment system that we have developed and achieved after the (Islamic) Revolution (in 1979)," she added.
Iran has taken wide strides in science and technology, particularly in medical and medicinal fields, in recent years.
In January, Iranian President Mahmoud Ahmadinejad in a ceremony in Tehran unveiled 6 new types of home-made medicines used for treating various kinds of diseases.
The Iranian president unveiled 2 new types of drugs and 4 types of raw materials for treating osteoporosis, hemophilia and neurological, skin and muscle diseases and breast cancer.
Iranian scientists had also in 2011 managed to produce a new type of anti-cancer drug using the venoms of reptiles like snakes and scorpions.
"After several years of research and studies on a combination of snake and scorpion venoms, the anti-cancer drug was produced in Iran," Abbas Zare', the Director of the Venomous Animals Department of Iran's Razi Vaccine and Serum Research Institute, told reporters in October 2011.
"This anti-cancer drug has been produced from snake and scorpion venoms after 10 years of research work and has been extracted from the fat (peptide) of such animals," he added.