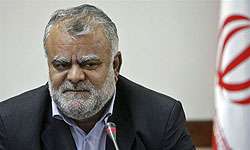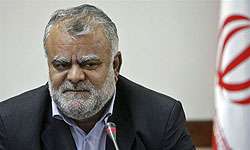 Iranian Oil Minister Rostam Qassemi said the Iran-Pakistan gas pipeline project will be completed in due time since the two sides have finalized their agreement on the project.
Speaking on the sidelines of the third ministerial meeting of the Economic Cooperation Organization (ECO) here in Tehran, Qassemi stated that the terms of the gas contract between Iran and Pakistan have already been finalized.
"No changes have been made to the contract," he added.
He added that the agreement on Iran's natural gas exports to Pakistan has entered its operational phase, and the IP gas pipeline project will be completed on schedule.
Earlier this month, Pakistani President Asif Ali Zardari wrapped up a two-day visit to Tehran during which the two sides finalized the remaining issues pertaining to the gas project.
During his stay in Tehran, the Pakistani president met Supreme Leader of the Islamic Revolution Ayatollah Seyed Ali Khamenei and his counterpart Mahmoud Ahmadinejad.
During his meeting with Zardari, Ayatollah Khamenei pointed to the gas pipeline which is due to take Iran's rich gas reserves to Pakistan as a crucially important instance of Tehran-Islamabad cooperation, and called for ignoring the opposition shown by certain actors to the development of Iran-Pakistan relations.
He reminded Pakistan's urgent need to stable and secure energy resources, similar to every other country, and added, "They Islamic Republic of Iran is the only country in the region which enjoys secure energy resources and we are ready to supply Pakistan's need in this ground."
The IP gas pipeline stretches from Iran-Pakistan border to Navabshah region in Pakistan and it covers 781 km of the total 1,881 km of the pipeline.
Demand for natural gas in Pakistan has outstripped supply in recent years, putting existing reserves under immense pressure.
According to the project proposal, the pipeline will begin from Iran's Assalouyeh Energy Zone in the south and stretch over 1,100 km through Iran.