Iran
Minister: Iran to Further Expand Railway Links with Neighbors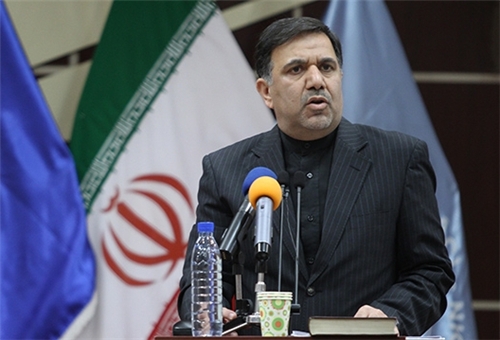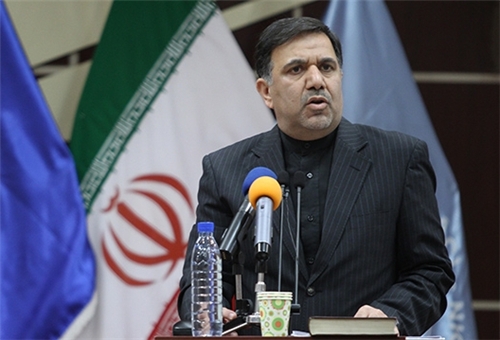 Iranian Roads and Urban Development Minister Abbas Akhoundi reiterated Tehran's willingness to expand its railway connections with neighbors, and said Iran is ready to complete Qazvin-Rasht-Anzali-Astara railway through cooperation with Russia and Azerbaijan.
He made the remarks in a meeting with Azeri Minister of Economy and Industry Shahin Mustafayev in Tehran on Thursday.
Akhoundi said that for the development of Iran-Azerbaijan transportation relations in addition to the completion of Qazvin-Astara railway which might take several years, two short-term mechanisms are proposed for speedy implementation.
"The first is extension of Azerbaijan railway up to Astara in Iran to transport commodities from Azerbaijan to Iran through railway and reload goods at Astara terminal. For this purpose, Azerbaijan should extend its railway another eight kilometer to reach the two countries' shared border, which is possible in the short run," he said.
As for the second mechanism, Akhoundi pointed to the construction of the 40 kilometer Rasht-Anzali railway.
He said that the goods shipped from Azerbaijan Republic to Iran's Anzali Port can be reloaded on train destined for Bandar Abbas.
Elsewhere in his remarks, the Iranian minister said that the Iran-Turkmenistan railroad will be connected in Inche Boron border and from there it will be connected to Kazakhstan and then to Russia and China.
Iranian President Hassan Rouhani is slated to pay an official visit to Turkmenistan in autumn to inaugurate a railway that will link Iran, Turkmenistan and Kazakhstan.
Iran-Turkmenistan-Kazakhstan railway is a part of the North-South international transport corridor.
Turkmenistan announced in January that it will complete its own section of the Iran-Turkmenistan-Kazakhstan railway by October 2014.