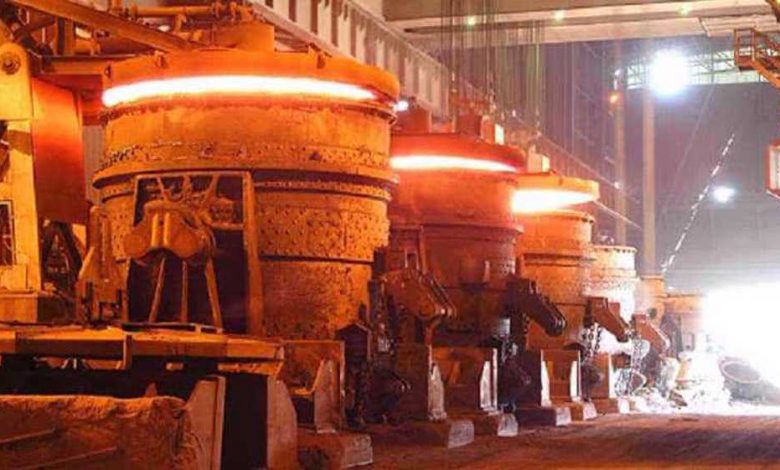 Iran will soon hit a plateau of 52 million tonnes in steel production, its mine, industry and trade minister says, days after the outgoing Trump administration hit the sector with new sanctions.
The Islamic Republic has sought to boost the steel sector under its plan to increase non-oil revenues. It has succeeded in adding steel capacity which currently stands at 30 million tonnes a year.
"Iran will reach a production capacity of more than 52 million tonnes of steel in the near future," Minister of Mine, Industry and Trade Alireza Razm-Hosseini said in his meeting with Iraqi Trade Minister Alaa Ahmed al-Jubouri in Tehran Wednesday.
The country aims to export 20 to 25 million tonnes of steel annually by 2025 when it expects to hit the vision target of 55 million tonnes.
However, political and logistical hurdles are high and the sector has had to battle the headwinds of the most intensive US sanctions unleashed in May 2019 when Washington targeted Tehran's export revenues from its industrial metals.
At the time, President Donald Trump put world nations on notice against allowing Iranian steel and other metals into their ports, saying it would no longer be tolerated.
Earlier this month, the US Treasury Department imposed sanctions on several companies in connection with Iran's steel industry in a bid to dry up the resource-rich country's sources of revenue.
A statement by the department said the US was targeting a China-based supplier of graphite electrodes, 12 Iranian metal producers and three foreign-based sales agents of a major Iranian metals and mining holding company.
The 12 Iranian steel manufacturers now designated by the US government have a combined annual output capacity that "reaches millions of metric tons of steel product," the Treasury said.
The steel sector accounts for 10 percent of Iran's export economy, but it is largely insulated from the effects of the sanctions because it does not depend on foreign technology. Officials saying the zero to 100 of a steel mill can now be designed and built in the country.
Moreover, there is a buoyant domestic market where more than 50 industries in Iran are linked to the construction industry which uses steel as a basic ingredient.
Steel is also the key component in Iran's automotive industry which is the largest in the Middle East and North Africa. Iran further has a massive oil and gas profile and a sprawling transportation and water supply network that feeds on its domestic metal industry.