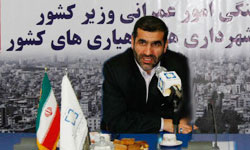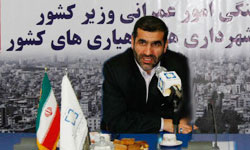 Iranian Minister of Road and Urbanization Ali Nikzad announced that Iran plans to link its railway network to four of its neighbors in the West, East and North.
"Iran will link its railway to its neighbors from four sides," Nikzad said in the Northwestern city of Tabriz on Saturday, adding that the country's rail network will be connected to Iraq, Afghanistan, Turkmenistan and Kazakhstan.
He further explained that constructing railways from Shalamcheh in Iran to Basra in Iraq, from Khaf in Iran to Herat in Afghanistan, Khosravi border in Iran's Kermanshah province to Iraq, Gorgan city in Golestan province to Turkmenistan and Kazakhstan and then to Russia and China are among the priorities of Iran's road and urbanization ministry.
Iran has recently doubled efforts to build railway links with its neighbors. Iranian, Russian and Azeri officials in a series of meetings in February 2011 also discussed prospects of railway construction in the North-South Corridor project.
They discussed creating a joint venture for the construction of the railway Qazvin-Rasht-Astara (Iran) to Astara (Azerbaijan), the design of construction and other issues.
The $400-million North-South transport corridor envisages creation of a single railway from Europe through Russia, Azerbaijan and Iran to India and South-East Asia. Most of the work will be done in Iran, which has no rail link to the border with Azerbaijan. Certain work worth $35-40 million is planned to be conducted in Azerbaijan.