Human Rights
Minister Raps EU Ban on Iranian Satellite Networks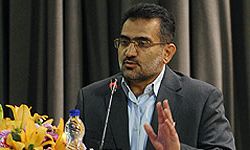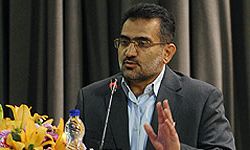 Iranian Minister of Culture and Islamic Guidance Seyed Mohammad Hosseini lashed out at the European states for imposing ban on Iranian satellite networks, and urged them to avoid such a move.
"We expect European countries not to impose ban on Islamic Republic of Iran's channels," Hosseini stressed.
On April 3, Munich media regulatory office (BLM) made an illegal decision to remove Iran's International English Channel, Press TV, from the SES Astra.
The move is clearly part of a plot orchestrated by the West to silence the voice of the alternative news network, and has prompted Press TV to file a lawsuit against the decision.
Elsewhere, the Iranian minister dismissed the allegations raised against an Iranian reporter in Azerbaijan as "unfounded."
In February, the Azeri police arrested the reporter, Anar Bayramli, on drug charges.
"We expect the neighboring country (Azerbaijan) with which we have friendly relations not to follow such treatments with baseless pretexts," Hosseini said.
The journalist works for Iran's Sahar television station. His brother said that before the arrest, the reporter had also been summoned to the police station several times recently and questioned about his politics.