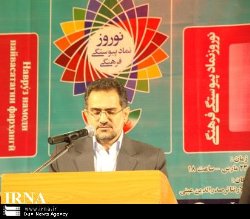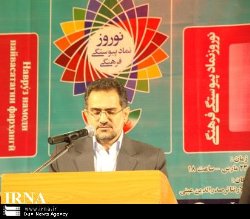 Minister of Culture and Islamic Guidance Mohammad Hosseini said here on Wednesday that the so-called global powers have no option but yielding to rich Iranian and Tajik cultures and beliefs.
Addressing inaugural ceremony of Iran Culture Week in Tajikistan, Hosseini said Iran and Tajikistan can introduce themselves to each other and to the world people by holding such cultural festivals in such auspicious days as Nowrouz.
Live music performances and poetry recitation were parts of the Iran Culture Week inaugural ceremony, where many Iranian and Tajik officials, cultural figures, artists and authors were present.