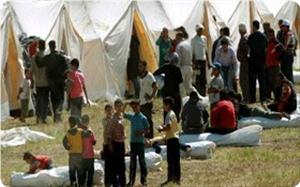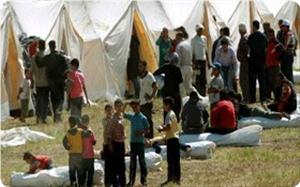 The Ministry of Awqaf and Religious Affairs in Gaza Strip launched a campaign of donations to support Palestinian refugees displaced from Syria's refugee camps to Lebanon, who suffer difficult social and living conditions.
Dr. Ismail Radwan, the Minister of Awqaf and Religious Affairs, told Quds Press agency: "Out of our national, religious and social duties, we decided to launch this campaign in order to collect donations for the refugees in Syria after the aggression and the displacement to which they have been subjected."
The campaign has been launched yesterday after Friday prayers in all the mosques of the Gaza Strip, and it will continue until Sunday evening, added the religious affairs minister.
He called on the citizens in the Gaza Strip, the Palestinians at the home and abroad and the whole nation to contribute and participate in the campaign supporting the refugees in Syria, expecting to collect a good amount of money despite the siege that has been imposed on the Gaza Strip.
Dr. Radwan said: "It is expected that a delegation of the Ministry of Awqaf and Religious Affairs and the Palestinian government in Gaza will head to Lebanon in order to check on the situation of refugees, and to hand over the amount of money to be collected to the refugees' supervisory authorities there."
The minister also condemned targeting defenseless civilians as well as places of worship and mosques, which has resulted in the killing of more than one thousand Palestinians since the start of the Syrian crisis, and called for neutralizing the Palestinian refugees and not to involve them in the Syrian internal conflict.