Lebanon
Miqati Suspends Resignation at President's Request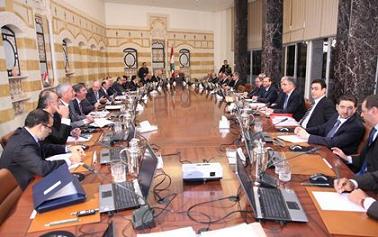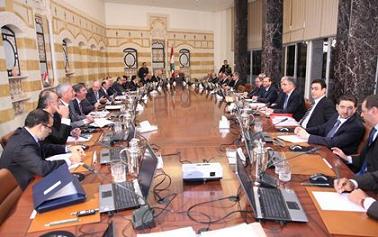 Lebanese Prime Minister Najib Miqati revealed on Saturday that he has suspended his decision to resign from the premiership "at President Michel Suleiman's request," urging the formation of a national unity government.
He made his statements after an extraordinary cabinet session held at the Baabda Palace in wake of the assassination of Internal Security Forces Intelligence Bureau chief Brigadier General Wissam al-Hasan on Friday.
The premier explained that Suleiman requested a timeframe for him to consult with members of the national dialogue table over his decision not to remain in the premiership.
"The request for a timeframe stems from a realization that Lebanon is facing a plan to create strife in the country," Miqati told reporters.
"This is a national issue and we are keen on preserving the nation. We do not want to leave Lebanon in a vacuum," he declared.
"I call on the politicians to unite, set their differences aside, and make the formation of a new government an easy task," demanded the premier.
On Hasan's murder, he revealed that cabinet decided to refer the case to the judicial council.
He also demanded that the Telecommunications Minister hand over the telecom data in the case, dating back to September 19, to the investigation.
"I stress that the investigations must take their course until the truth is revealed," said Miqati.
Earlier, and at the start of the extraordinary cabinet session, Suleiman urged all sides in Lebanon to exercise restraint in the wake of Hasan's assassination.
He said that he will resume contacts with the members of the national dialogue in order to hold a session as soon as possible.
The president called on the security agencies to unite and cooperate in order to protect Lebanon from any threat.
The next national dialogue session is scheduled for November 12.