Syria
Miqdad: Syria will No Longer Be on Map if Assad Steps Down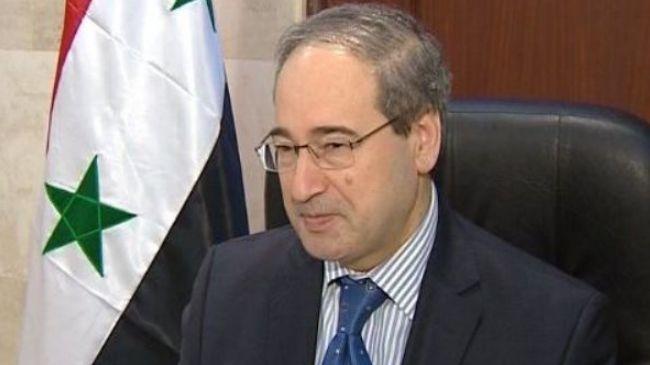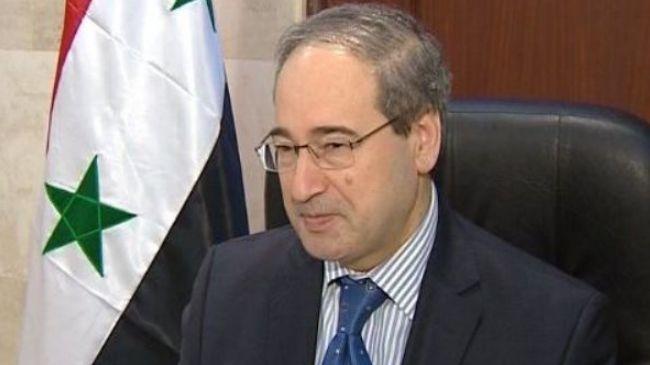 Syrian Deputy Foreign Minister Fayssal Miqdad asserted Monday that Syria will no longer be on the map if President Bashar Al-Assad steps down, indicating that Britain and France are "directly or indirectly" supporting Al-Qaida in escalating war in Syria.
In an interview with the Guardian, Miqdad assured that Assad would not step down.
"There will be no Syria if President Assad steps down … If he leaves now before we agree on a political plan among all Syrians, Syria will no longer be on the map."
"Britain and France are directly or indirectly supporting Al-Qaida in an escalating war against Syria," the Syrian official further stated, warning that neighboring Jordan was playing "a dangerous game by allowing arms supplies to go to rebel groups from its territory".
Miqdad considered UK and France were the "new colonialists", for they have been providing political and military support to militants in Syria.
He further lashed out at Turkey and what he called "stupid Arabs" – singling out Saudi Arabia and Qatar – for acting "in western interests".
In parallel, Miqdad accused Israel of meddling in the conflict in his country.
"Mossad agents had been killed in Daraa near the Jordanian border, where the rebels have made advances in recent weeks," the Guardian quoted the Syrian official as saying.
From here, the Syrian deputy foreign minister indicated "there is a big conspiracy against Syria to force it to change its policies towards the Arab-Israeli conflict," and assured that "rebels had used chemical weapons in Khan Al-Assal near Aleppo."
In this context, Miqdad said his country would only agree to a "real UN investigation and not to a repeat of what had happened in Iraq."
"The game is clear… They want to cover up what happened in Aleppo and create fictitious issues," he said.
On what he considered Britain and France's support for Al-Qaeda, Miqdad said: "Now that Syria is flooded by Europeans fighting with al-Qaida, they are afraid."
"They wanted these people to come and be killed here, but when some of them started to go home, they changed their minds. They can tolerate killing in Syria and exaggerate what our government is doing, but they cannot defend this endlessly," he added