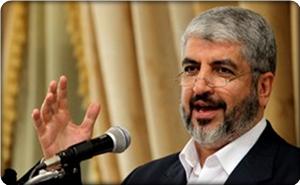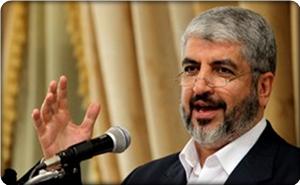 Political bureau chairman of Hamas Khaled Mishaal conferred in Cairo on Wednesday with Egyptian intelligence chief Rafat Shehata on latest developments of the Palestinian reconciliation efforts.
Ibrahim Al-Dirawi, the director of the Palestinian studies center, said in a statement that political bureau members of Hamas Ezzet Al-Resheq and Mohammed Nasr attended the meeting.
He said that overall Palestinian developments were tackled in light of resumption of efforts to achieve national reconciliation.
The meeting falls in line with Egyptian contacts with various Palestinian factions to speed up reconciliation, Dirawi said, adding that Mishaal's Gaza visit and meetings also fell in harmony with the current meeting with Shehata.