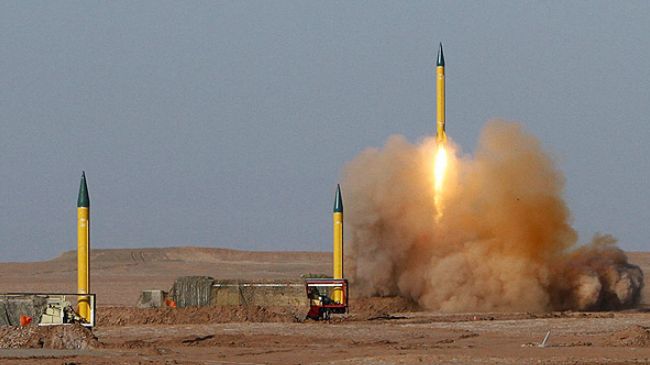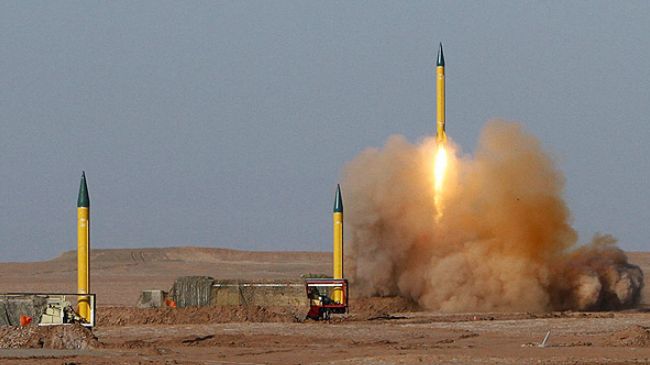 A senior Iranian commander says the Great Prophet 7 missile drill serves as a "firm response" to the threats of a military option against the Islamic Republic.
"The main aim of this drill is to demonstrate the Iranian nation's political resolve to defend [its] vital values and national interests," Deputy Commander of Iran's Islamic Revolution Guards Corps (IRGC) Brigadier General Hossein Salami said on Tuesday.
Brig. Gen. Salami added that tens of missiles that had been stationed in various locations simultaneously hit 'the simulations of the regional bases' in the Semnan Desert.
The Iranian commander said so far the drill has been completely successful as all the missiles have hit their targets accurately.
The IRGC launched the missile drill, the Great Prophet 7, on Monday in the central Iranian province of Semnan.
The domestically-produced missiles fired at the mock targets during the drill include Shahab (Meteor) 1, 2, 3, Khalij Fars (Persian Gulf), Tondar (Lightning), Fateh (Victor) and Zelzal (Quake) as well as Qiam (Uprising).
In recent years, Iran has made great achievements in the defense sector and gained self-sufficiency in essential military hardware and defense systems.