Syria
Missiles target Russian jet over Syria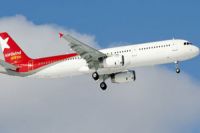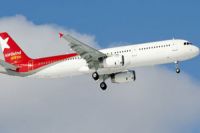 Foreign-sponsored Syrian insurgents have fired two missiles at a Russian plane with at least 159 passengers on board when it was flying over Syria.
According to Press TV, the targeted Airbus A320 plane, operated by Russia's charter air carrier Nordwind Airlines, managed to avoid the two surface-to-air missiles, which subsequently exploded close to it.
An unnamed Russian source in Moscow said, "Syrian officials informed us that on Monday morning, unidentified forces launched two ground-to-air missiles which exploded in the air very close to a civilian aircraft belonging to a Russian airline."
The source said the pilots managed to maneuver but it was only because they did so that lives were saved, adding it was unclear whether the attackers knew the plane was Russian.
The civilian aircraft was en route to the city of Kazan, in Russia's republic of Tatarstan, from Egypt's resort city of Sharm el-Sheikh.
The Russian foreign ministry said in a statement that it was taking "urgent measures" to clarify the situation and was in contact with the Syrian authorities.